Nation viewed as key player in reformed global structure
Share - WeChat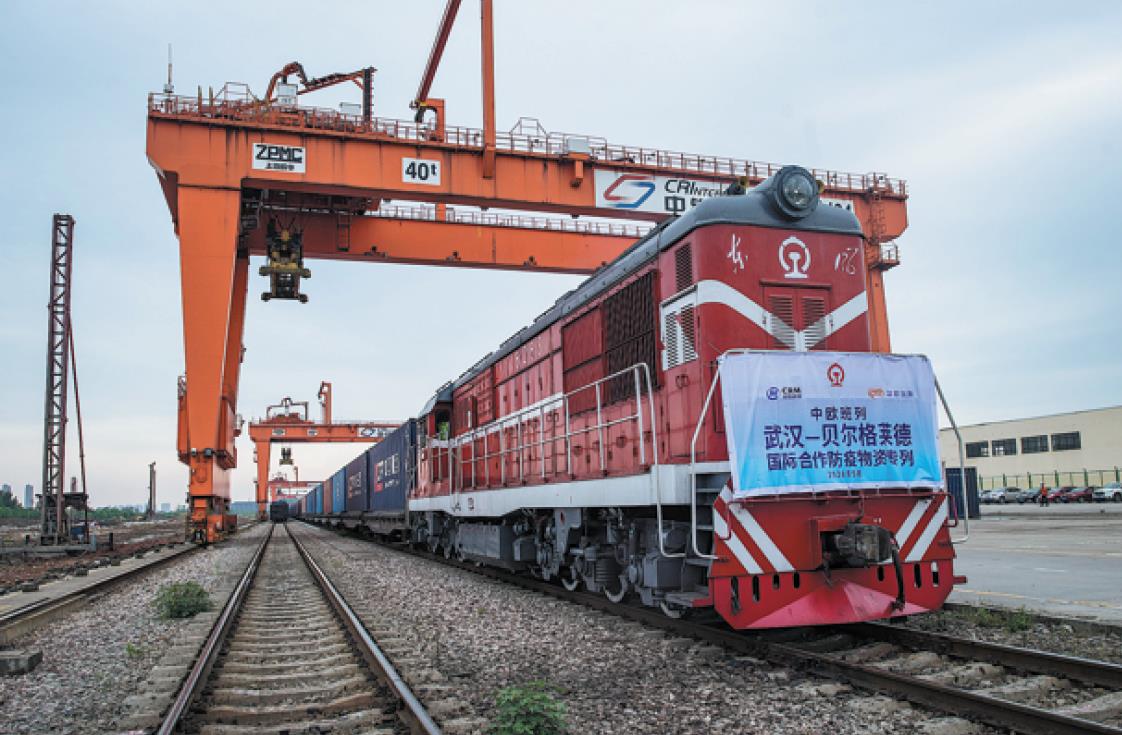 Observers say China well-placed to fill void in financial system
Editor's note: The world faces huge challenges during the COVID-19 outbreak, and maybe even greater ones when it is over. Here, in the 11th part of a series titled "One World, One Fight", we look at how countries can work together to fight the virus and meet the challenges when the pandemic ends.
Many observers are asking whether the global institutional infrastructure needs major reform to cope with challenges posed by the novel coronavirus pandemic.
The world continues to be shaped by the World Bank and the International Monetary Fund, created following the Bretton Woods Agreement reached 76 years ago in New Hampshire in the United States.
The agreement came at a time when the US economy accounted for about 50 percent of global GDP and the US dollar had absolute primacy over the international financial system.
However, within the next 10 years, developing and emerging economies, including China's, will account for 60 percent of global GDP on a purchasing power parity basis, according to the Organization for Economic Cooperation and Development.
One of the primary focuses of Bretton Woods was to restart the global economy after the crippling effects of World War II.
When the pandemic is over, the world will again face significant macroeconomic challenges, particularly unprecedented and escalating debt levels.
Benn Steil, author of The Battle of Bretton Woods: John Maynard Keynes, Harry Dexter White, and the Making of a New World Order, one of the most comprehensive accounts of the 1944 conference, said any reform of institutions would require exhaustive negotiations.
"The original Bretton Woods was 90 percent pre-orchestrated through difficult negotiations between the US and the United Kingdom, which began in 1942, two years before the conference," he said.
"A new conference would also require prior substantial agreement between the two dominant economic powers, the US and China. At present, I do not see a sufficient locus of interests to achieve such a pre-agreement."
Michael Spence, professor of economics at New York University's Stern School of Business and a Nobel prize winner for economics, said there would have to be substantial input from China if the system was to be reformed.
"If it happens, China will have to play a major role. If China is left out, it won't work-just like if the US or Europe were not there," he said.
Michael Pettis, professor of finance at Peking University, said it is wrong to assume that China played no role in the formation of the existing system, as it sent the second-largest delegation to the Washington Hotel, where the Bretton Woods Conference was held.
"The idea that China was a limited participant in Bretton Woods is one of those lazy myths that seem to persist. It had an influence on a number of important issues," he said.