Top restaurants reach for the stars
Share - WeChat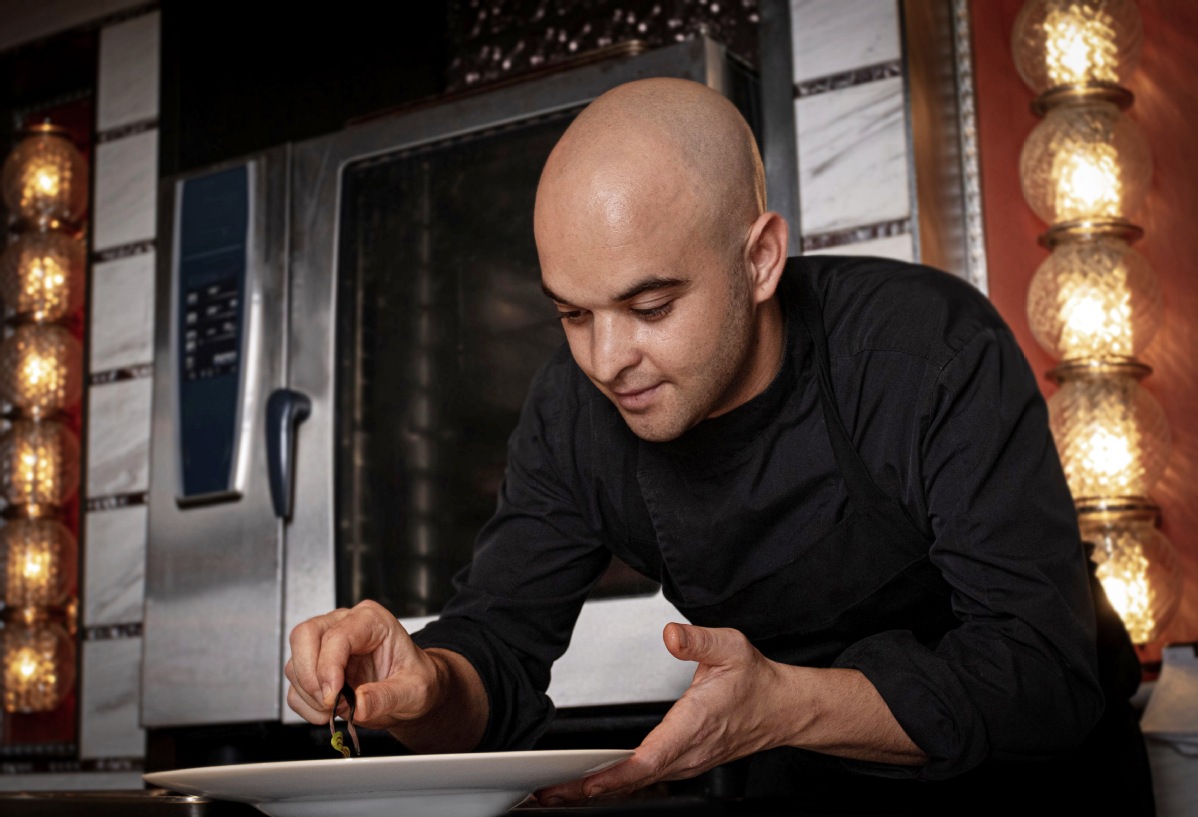 Chefs matter
Chefs are crucial to a restaurant, especially when it comes to assessment by Michelin inspectors, but they can also be a double-edged sword, as changing a head chef may jeopardize a star rating.
In the inaugural Michelin Guide Shanghai, published in 2016, Cantonese restaurant Tang Court in luxury hotel The Langham won three stars, becoming the only eatery on the mainland with such a rating at the time.
It retained the three stars in 2017, while in 2018 it only received two, which may have been due to the departure of head chef Tan Shiye. It was awarded one star last year and has retained this rating for this year.
Last year, Italian restaurant Mio at the Four Seasons Hotel in Beijing was awarded one star. Even though head chef Aniello Turco left before Spring Festival this year and the restaurant closed for a time due to the pandemic, it retained its rating.
Christian Poda, the hotel's general manager, said the head chef's position at Mio is still vacant and the kitchen team is being led temporarily by Italian sous chef Alessio Pirozzi.
"To receive any Michelin stars is a career-defining achievement; to retain them is another thing altogether," Poda said. "Our sous chef is quite young, but he has quickly widened his experience this year. We are all pleased that we have retained the star at a time when conditions have not been ideal."
Honor and pressure
Zhu Haifeng, chef at Shanghai Cuisine in Beijing, which has two Michelin stars, said that after the restaurant gained its rating last year, clients quickly flocked to the business.
"We were so busy serving customers on one table after another that we had no opportunity to take a break. I was a little stressed at the time," Zhu said.
The pandemic gave him the opportunity to upgrade the restaurant, from the tableware and wine glasses to the menu and wine list. "We closed the business in February and reopened in March. While we were closed, the staff had little rest and continued to work hard," he said.
Zhu added that in the pandemic, the restaurant's revenue took a hit in February, but business quickly recovered the following month.
"I was a little surprised when we received the two stars last year, as we had only been open for two years and the team still needed to improve. This year, I feel the restaurant has improved in every respect," he said.
Zhu recently launched a house liquor with a partner, and is also looking for an associate to introduce a house wine. "I have many plans to improve the restaurant," he said.
He was not surprised that Shanghai Cuisine retained its two stars this year and was also pleased when its subsidiary, the newly opened Tasty House, won a star.
Zhu feels that Shanghai Cuisine showcases authentic flavor with traditional dishes. Meanwhile, Tasty House acts as a "backyard garden" for him to realize his creative and innovative ambitions and demonstrate his experience in other types of cuisine, including Cantonese, Sichuan and Western.
He thinks there is plenty of room for Tasty House to grow, and hopes that by improving in every way, it can retain its Michelin star.