Dancing with the whales
Share - WeChat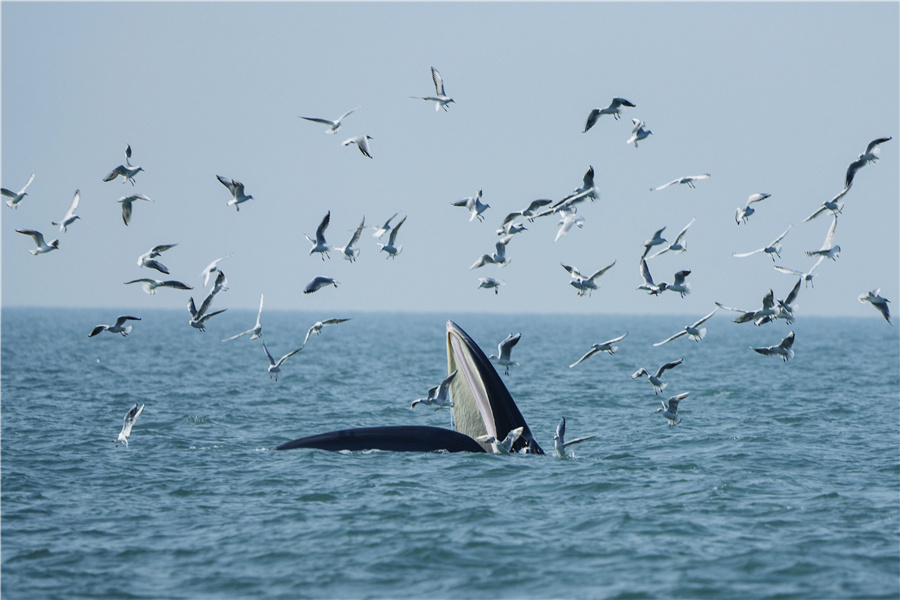 In waters off Weizhou Island, Beihai, in South China's Guangxi Zhuang autonomous region, a group of experts have become acquainted with the whales.
They use small boats every day to track and record the traces of the Bryde's whale. Composed by scientists, videographers, fishermen and volunteers from Guangxi Academy of Sciences, Institute of Aquatic Sciences at Chinese Academy of Sciences and Beibu Gulf University, the Beibu Gulf marine mammal joint research group has been conducting research on the whales and taking the role of the guardians of these marine mammals since they were first discovered in waters off Weizhou Island in 2016.
The Bryde's whale, mainly seen in tropical and subtropical waters, is regarded as a very mysterious species of cetaceans, with a body length of 10 to 12 meters and a weight of up to 15 tons. Related research is very limited worldwide with regard to this rare species. The frequent appearance of the Bryde's whale makes Weizhou Island the only large-scale cetacean predation spot discovered in China's coastal waters since the 1980s.