In the belly of the dragon
Share - WeChat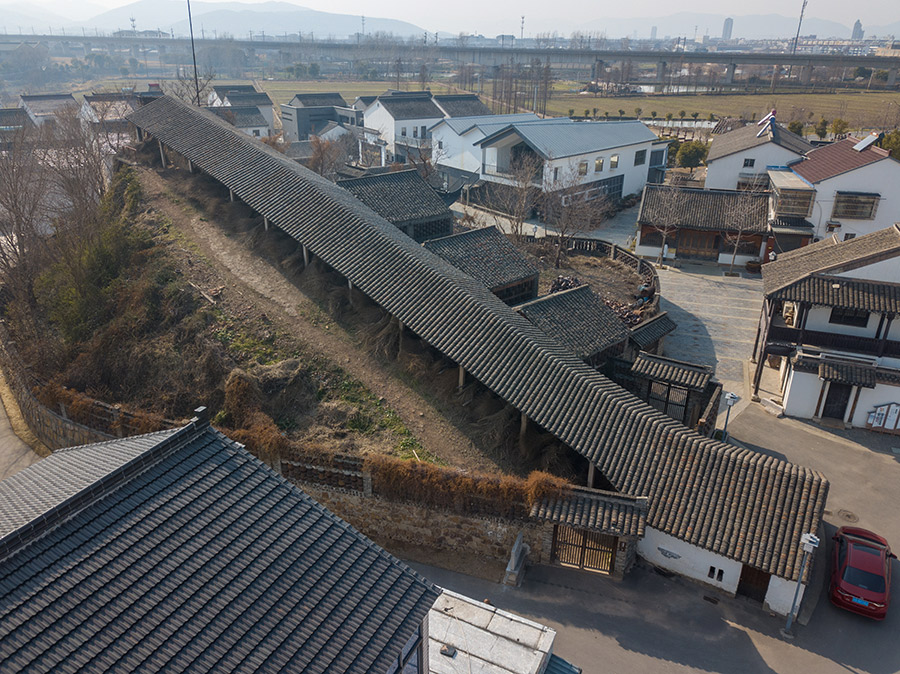 Since the Ming Dynasty (1368-1644), the city of Yixing has been an important center for ceramic production in China. Kilns could once be found in Qinglong (Green Dragon) Mountain, Huanglong (Yellow Dragon) Mountain, Shushan, Qianluo and other places.
Over the centuries many of the ancient kilns have been lost, but in Qianshu, a village in Dingshu town of Yixing, Jiangsu province, a traditional dragon kiln has survived. Several times a year smoke can even be seen rising from the mountain ridge, emanating from that 600-year-old kiln. It stands alone, the sole kiln in Yixing that produces ceramics using the traditional method.
"The last time we lit up the fire in here, China Central Television came up to make a video of us," says Zhao Chunqiang, a young caretaker of the Qianshu Dragon Kiln.
"The reason we light it up only a few times a year is that it costs so much. The dragon kiln costs as much as 1 million yuan for each use."