Terracotta figures unearthed in Henan
Share - WeChat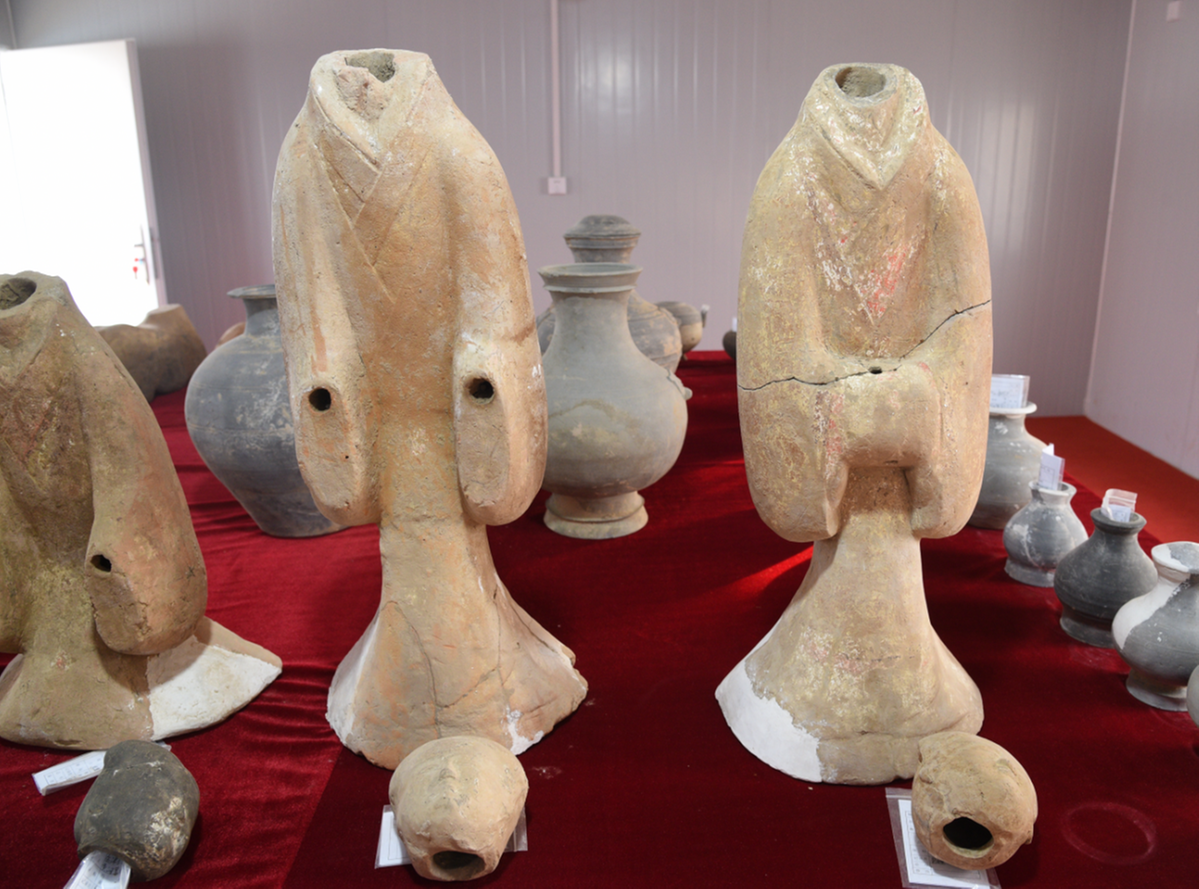 A dozen terracotta female figurines and horses of the Western Han Dynasty (206 BC-AD 24) were excavated recently in a complex of tombs in Luoyang, Henan province.
"This is the first time a complete body of a female terracotta figure has been excavated in Luoyang. We used to dig up only the heads of humans and horses," said Liu Bin, who is in charge of the archaeological site.
Located in the Mengjin-Huimeng section of the Yellow River, the tombs have given up more than 50 objects — female figurines, animals and containers.
The human figures are in one of two positions — standing or sitting on their heels. They are about 0.6 and 0.4 meters high, respectively. Drawings in orange, scarlet and yellow were also found. Their clothing and hair buns identify them as belonging with Western Han.
"We also found the head and body of the female figurines were separable and not damaged during excavation," Liu said.