Dedicated diplomats excel overseas during pandemic
Share - WeChat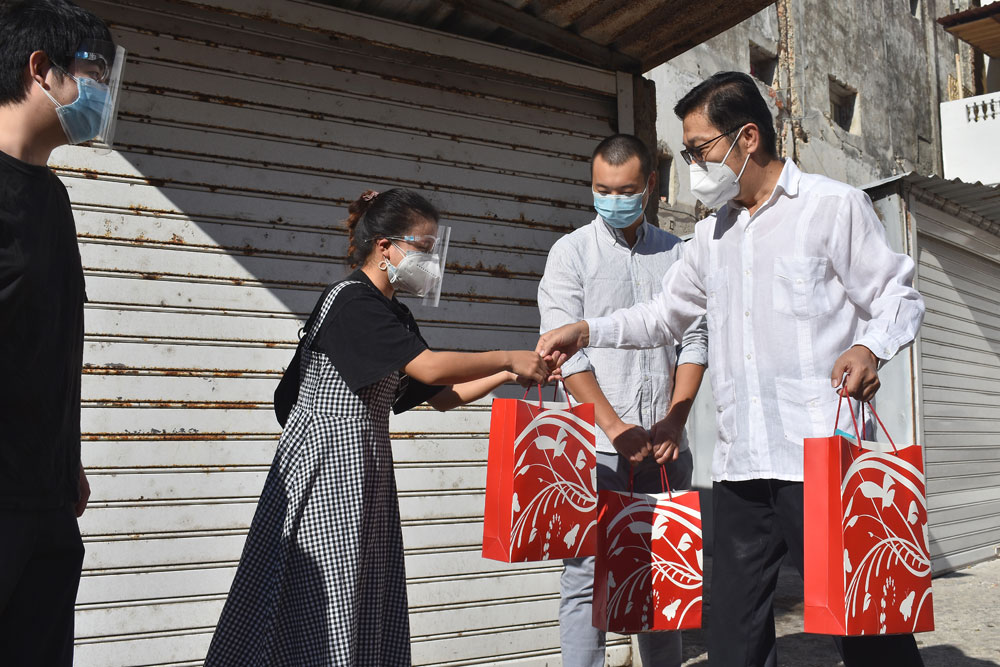 "Ambassador Xu Hong and the embassy staffers taking great care of Chinese nationals and students in the Netherlands made us feel warm and safe."
Another WeChat user recalled a letter written by the ambassador last year that was included in the health packs delivered by Chinese embassies and consulates in various countries to citizens badly in need of help to avoid infection. The packs mostly include face masks and sanitizers.
Diplomats from China based overseas worked day and night to organize protective gear, handle the health packs, tackle shipments and coordinate aid distribution with local Chinese communities, business chambers and student groups.
During Spring Festival last month, Chinese diplomatic missions distributed special editions of the health packs.
The contents of some packs included handwritten greetings cards in envelopes decorated with hand-drawn flowers, boxes of cultural and creative products, daily necessities and traditional Spring Festival cuisine.
As of March 1, some 500,000 Spring Festival packs had been delivered by 244 Chinese diplomatic missions in 163 countries, according to Foreign Ministry spokesman Zhao Lijian.
"The Spring Festival packs, which traveled long distances, delivered anti-epidemic materials, solicitude, warmth and sincere holiday wishes from the motherland to our compatriots overseas," Zhao told reporters earlier this month.
During a video conference last month to greet diplomats based overseas, Wang, the foreign minister, praised them for working hard in all parts of the world, confronting various difficulties, keeping their spirits high and sacrificing family life for their work.
The virus was still spreading, and unremitting efforts should be made to "win the fight against the pandemic and usher in a bright spring and a bright future by surviving this difficult winter", Wang added.