Venues lay down welcome mat for audiences
Share - WeChat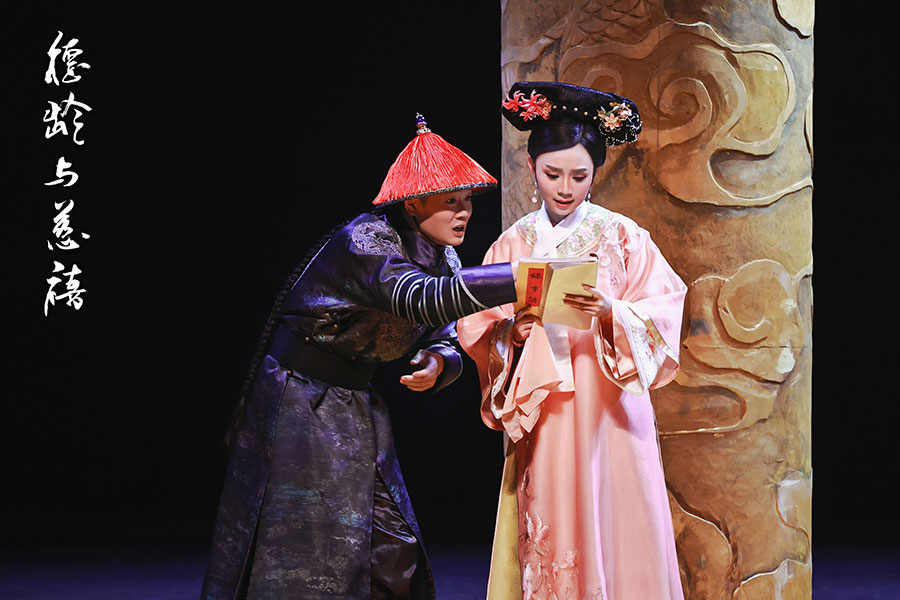 Fans return to theaters and cinemas in numbers
Ren Kemei, a chemistry teacher in Beijing, arrived at the city's Tianqiao Performing Arts Center last month for a matinee performance.
As she had not been to a live show for more than a year, she decided to celebrate her 28th birthday by going to see the Chinese musical Romance of the West Chamber.
The musical was adapted from the eponymous classic play written by Wang Shifu, a renowned playwright during the Yuan Dynasty (1271-1368), and the production stars one of Ren's favorite singers, Liu Yan.
When Ren arrived, she was happy to see members of the audience gathering in numbers in the theater lobby, nearly a year after the coronavirus pandemic emerged and forced cinemas, theaters and concert halls to close.
"I miss the theater. It's part of my life," Ren said, adding that she attended the musical's premiere at the same venue on Nov 1, 2019.
Due to the pandemic, a tour of the production planned last year had to be canceled.
According to a guideline issued by the Ministry of Culture and Tourism on May 12, theaters and cinemas in areas considered to have a low risk of coronavirus transmission may stage small commercial performances with government permission. Audience members had to book tickets in advance and capacity was limited to 30 percent.
With the pandemic under control in China, seating capacity allowed at theaters and cinemas was gradually raised to 50 percent and then to 75 percent, before the ministry announced on March 15 that such venues could operate at full capacity.
You Jia, general manager of Mailive, the theater brand of Alibaba's online ticketing platform Damai, said, "The performing arts market was heavily affected by the pandemic, which caused a drastic drop in the number of live performances and ticket revenue.
"However, we are excited to see that the market has gradually recovered. In October, theater audience numbers returned to 70 percent of the level before the pandemic hit."
On March 30, a report issued by Mailive on the performing arts scene in China before and after the pandemic emerged stated that venues were confident about restarting performances.
According to the report, ticket income for the nation's performing arts market in 2019 reached more than 20 billion yuan ($2.8 billion), a year-on-year rise of nearly 7.3 percent.
The report also said female consumers were the market's major buying force, comprising more than 64 percent of audiences.
Young Chinese, especially those born after 1995, are playing a more prominent role in fueling the performing arts market, with increasing numbers going to concerts and theaters. This group is also more willing to spend to attend live performances.