Stay-at-home dads buck tradition
Share - WeChat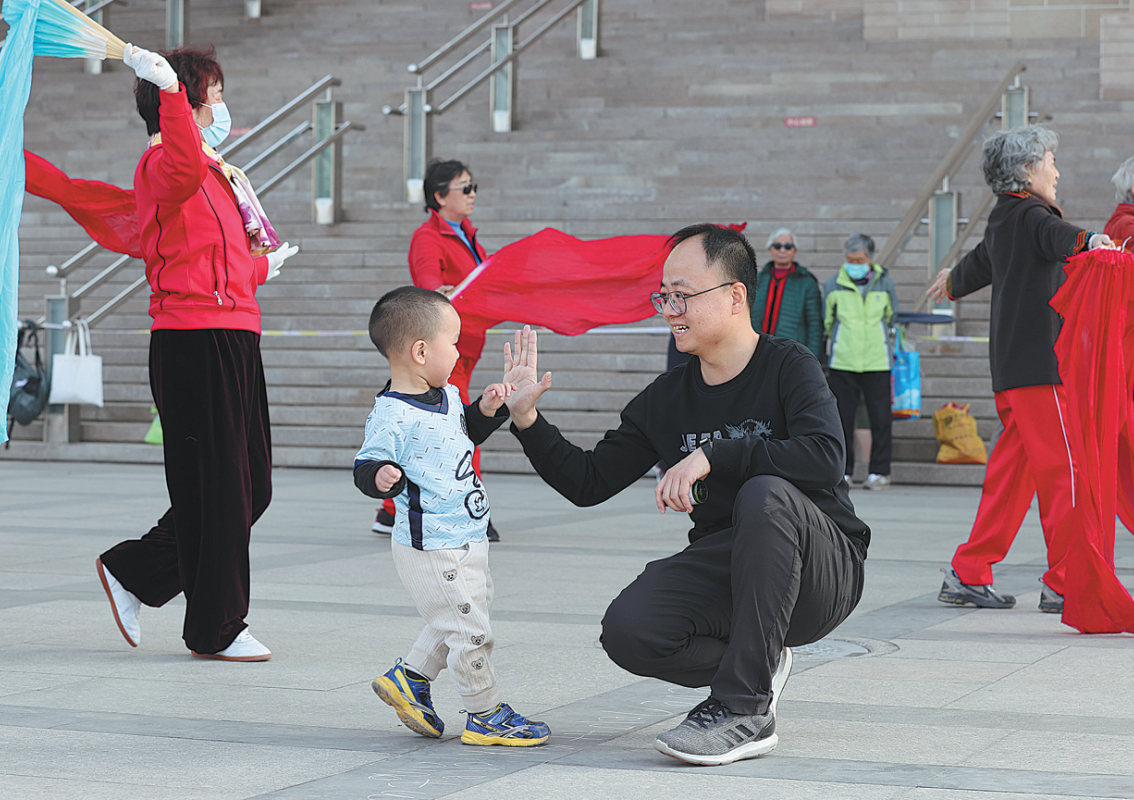 Essential role
Wu Xinhai, a stay-at-home dad in Beijing, said: "Grandparents cannot replace the role of parents when looking after children. Moreover, the core education for children such as good manners, self-discipline and a sense of independence must be taught by the parents during childhood."
The 39-year-old has been a stay-at-home father for 11 years. He has a 13-year-old daughter and a 2-year-old son.
When Wu was a child, his parents worked in factories and didn't have much time to coach him or listen to his problems, but that was normal among children of his generation, he recalled.
"I was quite independent of my family after I started school. I was not willing to share my thoughts and life with my parents, and I did not care about their opinions or criticism. I want my kids to have a different childhood from mine," he said.
After Wu's daughter was born in 2007, his in-laws looked after her for about two years. However, as they came from Shandong province, they had no friends in the capital and lacked social interaction. That lack of outside contact led to Wu's daughter gradually becoming so introverted that she was too scared to speak to strangers or play with her peers.
In 2010, when Wu came up with the idea of quitting his job as a programmer with the computer manufacturer Lenovo, his wife and other relatives were firmly opposed to the plan.
Despite the opposition, Wu and his daughter attended a six-month parenting course where he mastered all the requisite skills.
In addition to looking after the girl, he promised to help the family by earning 5,000 yuan every month through freelance work via his second-string job as a nutritional consultant. Eventually, his constant requests and persistence won his family over and they reluctantly agreed to his proposal.
In Wu's view, parents only have about 10 years to build good relationships with their children. That's because many youngsters enter a rebellious phase at about the time they start junior high school and don't want to share their lives and feelings with their parents.
"We must look at the long term, not just immediate interests. People were born to experience life, so being with our children is something we really must do. People can make money anytime, but the absence of engagement in a child's early years can never be reversed," he said.