Stay-at-home dads buck tradition
Share - WeChat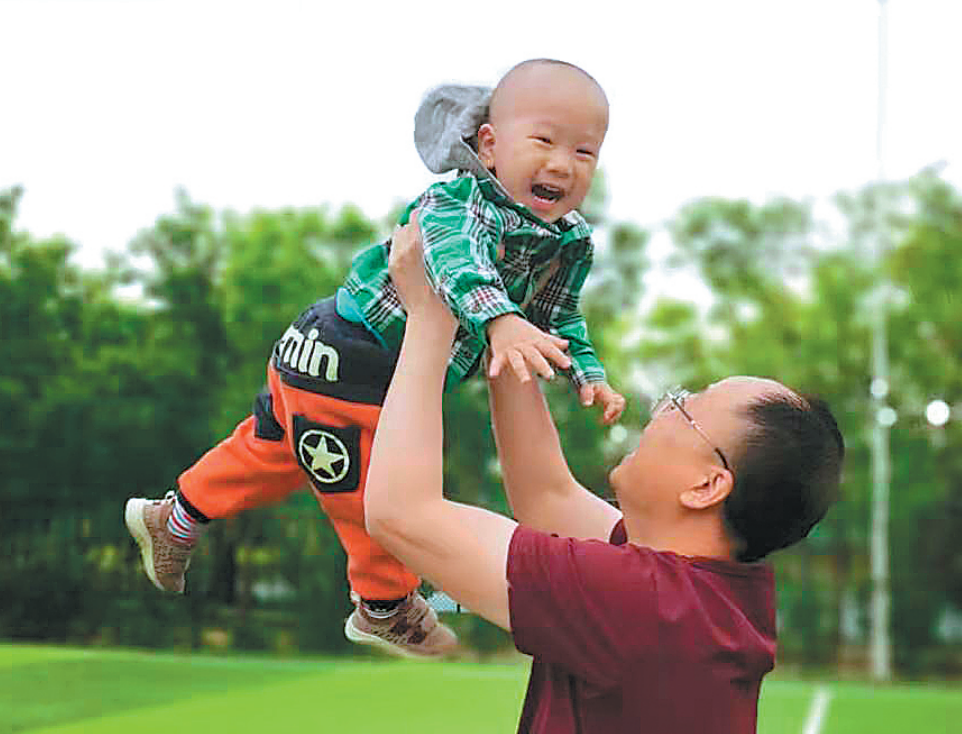 Parenting work
Taking care of a child requires a range of abilities to help resolve various issues. Chen's first step was to move out of his in-laws' house and live solely with his wife and children so he could teach his son to be independent.
"Older people often like to do things for kids, such as putting on their clothes and shoes, which gives the child no chance to practice," Chen said.
However, he feels that he may have not done sufficient preparation for his new role because his son once told him that he wanted to start a "dad school" to train men how to be good parents and keep their children happy.
In terms of taking care of the children, Chen has found that he attracts more praise from people around him than his wife, even if he is only waiting in the playground or at the school gate with other children's relatives, usually mothers or grandparents.
While mothers are likely to face criticism if their child gets a cough or is poorly dressed, people often ignore these things if a father happens to be looking after the child, he said.
Wu's son was born in 2018, and he has enjoyed the experience of feeding the boy every two hours, hugging and kissing him and changing his diapers. Whenever he takes his son outdoors, he carries a bag of baby products.
"Sometimes family issues and a crying baby can really make a new mom or dad lose their temper or despair as it seems like these things will never end," he said.
"I once thought parenting was easy, but life gave me a lesson. I hope every couple and their families will treasure and respect those who are willing to quit their jobs and focus on their children."
With his mother's assistance and his wife's support, Wu has implemented a personal timetable.
Although he is busy from 5:30 am to 10:30 pm every day, he still finds time to enjoy hobbies, exercise and run his consultancy, in addition to handling family and babysitting issues.
As such, he said he is reveling in the joy brought by his current life.