Talented youths return to rural areas to boost vitalization
Share - WeChat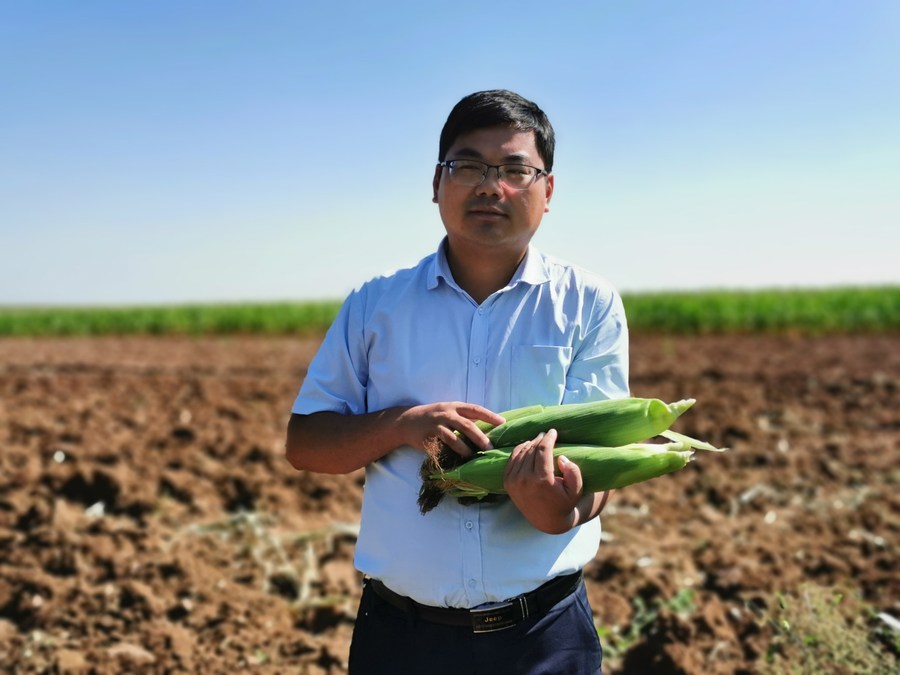 BEIJING - Xue Qiang, 35, graduated from Xi'an Technological University with a master degree in economics in 2012.
Almost without hesitation, he decided to go back home to take over the "family business" in the rural areas of Xi'an, capital of Northwest China's Shaanxi province.
His father, Xue Tuo, takes care of over 660 hectares of land and is a famous farmer in his hometown.
Now Xue Qiang runs an agricultural machinery cooperative and the traditional farm work of plowing, sowing, spraying the pesticide and harvesting is completely mechanized and can be completed in just nine days.
Xue Qiang also takes advantage of his educational background in farming. "I do maths to make decisions. For instance, I compare the cost between planting wheat and other crops, the cost of upgrading machinery and the estimated profit. My major helps me mitigate risks and make the right decision," said Xue Qiang.
Last year, wheat fields managed by Xue Qiang's cooperative achieved a yield of 5,250 kg per hectare, much higher than that in the surrounding areas.