Resurrection of the lost art
Share - WeChat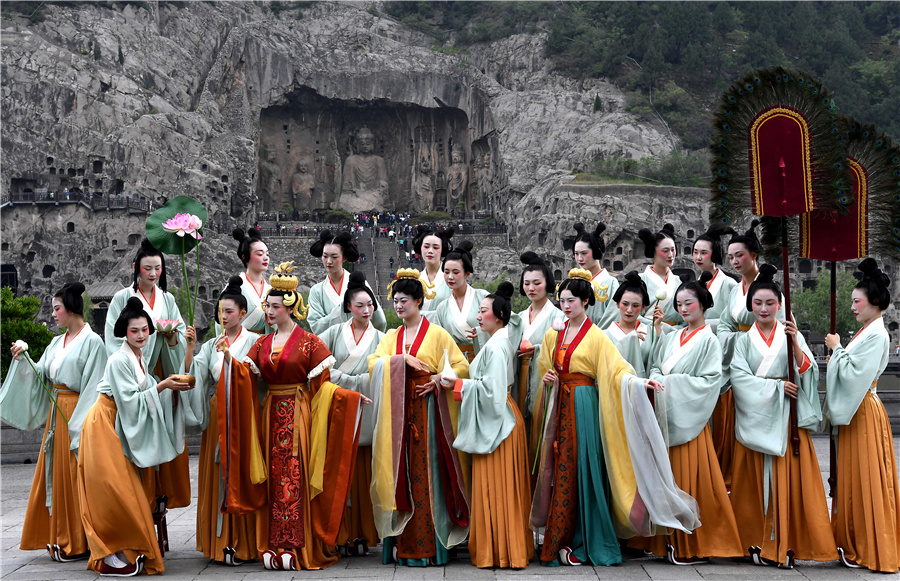 On the Buddha Ceremony Stage in the Longmen Grottoes Scenic Area in Luoyang, Central China's Henan province,"Emperor Xiaowen" of the Northern Wei Dynasty (386-534) and "Queen Wenzhao" walked slowly with a group of maidservants following them.
The ceremony exudes awe-inspiring dignity with the royal family burning incense and practicing their Buddhist devotions. The live performance-presented by the staff at the historic site on April 25-invited viewers to travel back to 1500 years ago and project into and inhabit the historic scene portrayed in Emperor and Empress' Ceremony to the Buddha, a duo set of grotto artworks that used to be on the walls of the Binyang Middle Cave of Longmen Grottoes.
When saluting, the royals bow their dignified heads to the feet of the Buddha, confess with sincerest hearts, and make good vows with all piety.