Ballet debut marks centenary with 'Inspiration and Glory'
Share - WeChat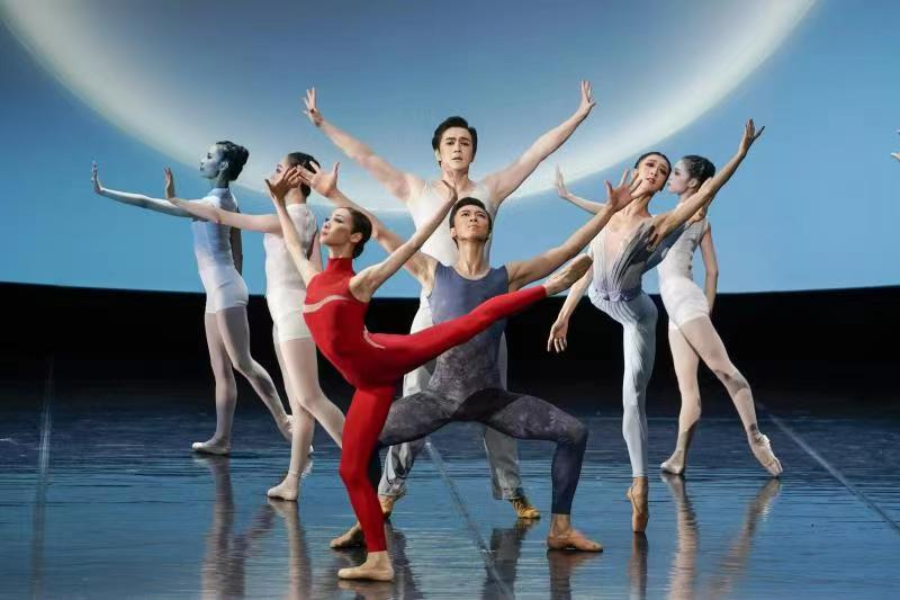 The National Ballet of China premiered its latest ballet production, Inspiration and Glory, at the Tianqiao Theater in Beijing on May 23, marking the centenary of the Communist Party of China.
The production will run through May 30.
Choreographed by four dancer-choreographers from the company -- Fei Bo, Zhang Zhenxin, Wang Sizheng and Ma Cong -- Inspiration and Glory tells stories based on four Chinese folk tales: Goddess Nyuwa Repairs the Sky (Nyuwa Butian), Jingwei Trying to Fill Up the Sea (Jingwei Tianhai), Yugong Moves Away the Mountains (Yugong Yishan) and Kuafu Chasing the Sun (Kuafu Zhuri). The tales were adapted by scriptwriter Zhu Hai.
Composer Guan Xia, the former president of the China National Symphony Orchestra, modified four of his early works for this ballet production, accompanied by the symphony orchestra of the National Ballet of China under the baton of conductor Zhang Yi and featuring violinist Tan Xiaotang as soloist.
According to Feng Ying, president of the National Ballet of China, the ballet production celebrates the spirit of the nation's people while paying tribute to those who made great contributions to the country's development over the past century.