Celebrated form of boxing packs new punch
Share - WeChat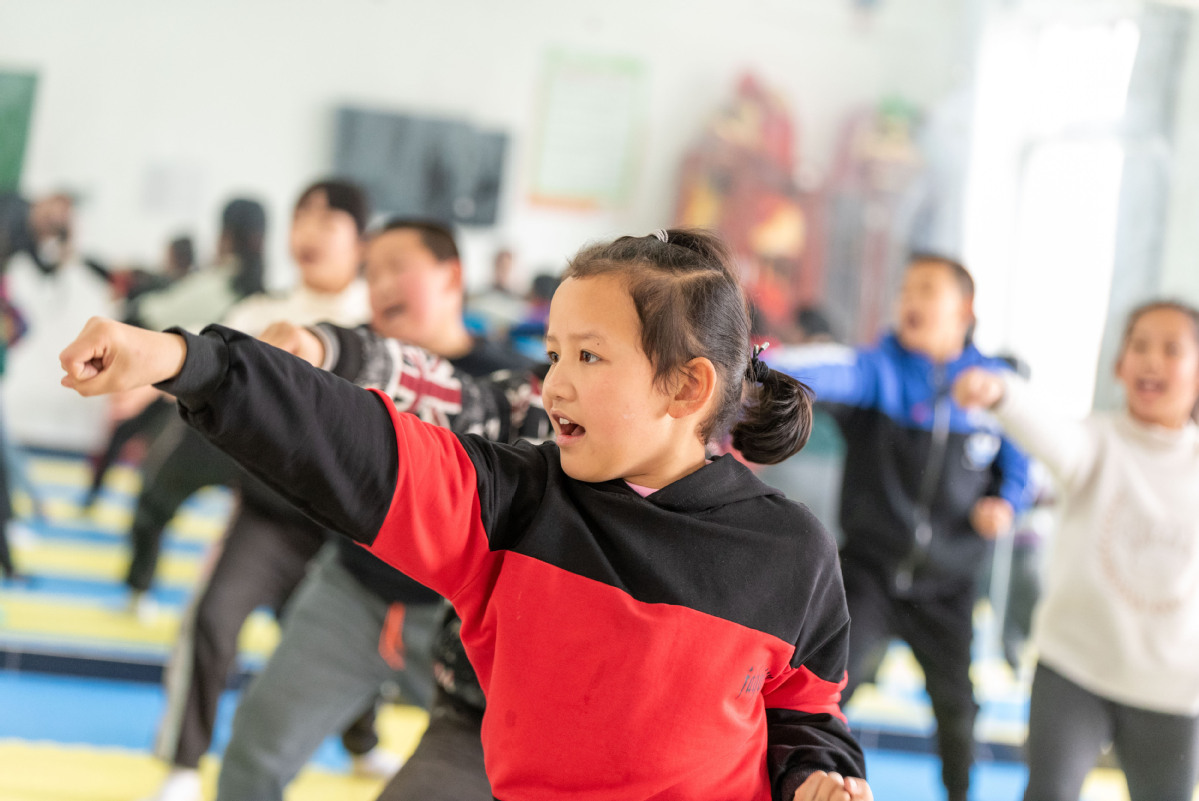 Family hands down ancestors' treasured cultural traditions
Three years ago, when Niu Yilin was 8, she and some friends joined a free course of instruction in a traditional martial art in her home village in Anhui province.
Since then, most of her friends have quit the course, but Niu said she decided to continue it, not just for the physical but, more important, the psychological benefits it offers.
As she performs flips, twists and tumbles, beads of sweat dot her forehead, and she is always ready to follow guidance from her instructor.
Niu, who comes from Xinger village in Feidong county of Hefei, the provincial capital, is considered a left-behind child, as her parents work in the city and only return home for weekends. However, she is luckier than most of her friends, whose parents work in cities far from home.
Niu and a dozen other students from local primary and middle schools practice wushu, or martial arts, in and outside a rented brick-and-tile, one-story house in the village, which has a population of about 3,000.
As the students are instructed, a group of villagers, most of them elderly, gather outside the house and peer through a dirty window.
One elderly woman places a baby boy on the window ledge and tells him, "When you are older, I will let you join these practice sessions."
Niu Shouzhu, one of the instructors, who is in his 60s, said, "The course welcomes all local children and is free."
More than a century ago, Niu Yilin's ancestors developed hongquan, or Hong boxing, a renowned martial art form, mainly using their own styles.
Niu Hehou, 77, a major inheritor of Niu-style boxing, said, "It was developed late in the Qing Dynasty (1644-1911), when local people thought they needed to protect themselves from gangsters."