Uniting stories of Silk Road through dance
Share - WeChat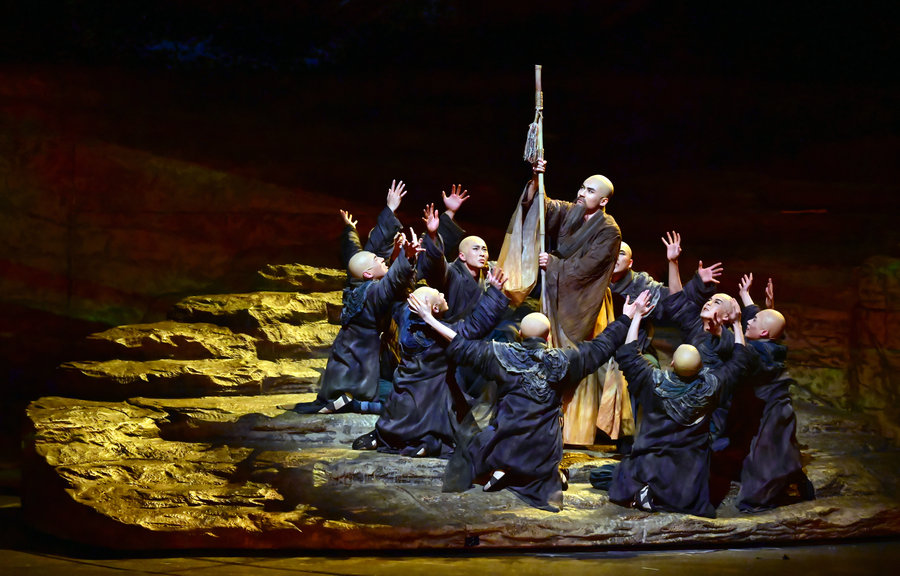 With expressive poetic moves and a multimedia stage design, dance drama The Great Unity tells stories of the Silk Road and encapsulates thousands of years of history and culture of Shanxi province.
In celebration of the 100th anniversary of the founding of the Communist Party of China, two performances of The Great Unity were held at the National Center for the Performing Arts on May 22 and 23.
The dance drama comprises nine scenes, each featuring a historic period or cultural heritage. From the mythological goddess Leizu who invented sericulture to the modern-day Belt and Road Initiative, the wish of all human beings joining hands in unity and harmony is expressed in the drama.