Photographer takes the bird's-eye view
Share - WeChat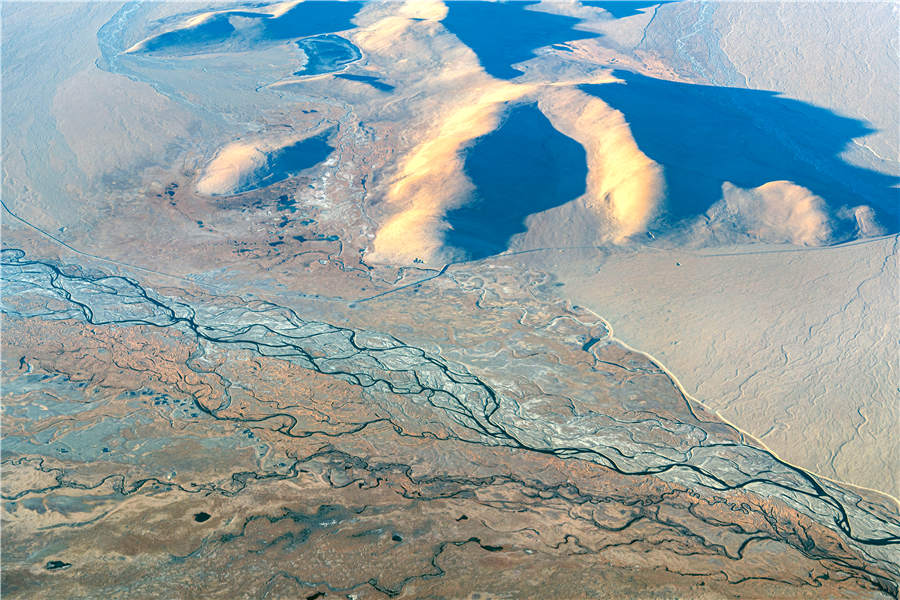 Intergrowth, a series of photographic works shot through the portholes of passenger planes, portrays the splendor of nature and a harmonious coexistence between humans and the natural world.
Chen Jianfeng, a photographer fond of aerial photography, created his works on many flights. He not only records the wonder of nature, but also appeals to the public to protect the ecosystem through his work.
Chen makes use of each flight to capture the land from above. "Looking down from above, the 'skin texture' of the earth is so clear and the mountains and rivers like bones and veins of a sleeping giant", Chen said. "It keeps reminding us we should live in awe of nature, as we are so small compared with it."