Zhihua Temple tour reveals ancient treasures
Share - WeChat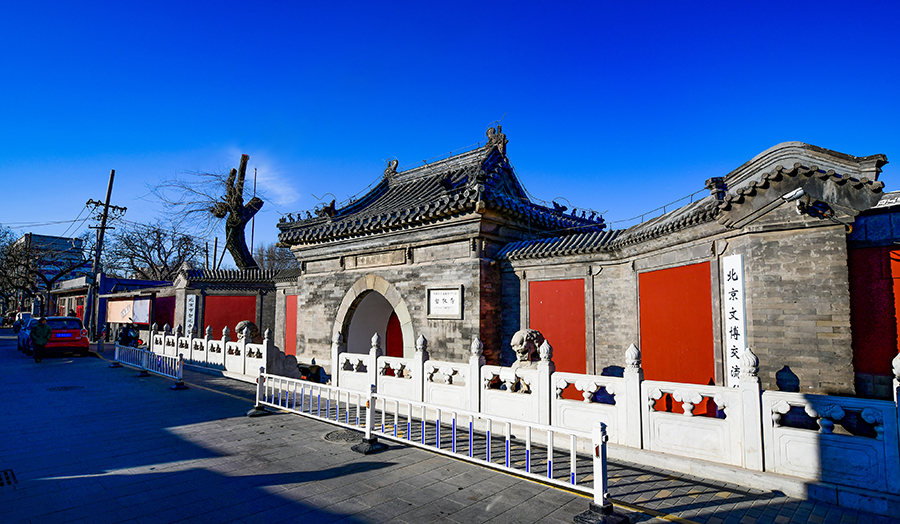 June 12 marks this year's Cultural and Natural Heritage Day. Aiming to infuse elements of cultural heritage into modern life, a tour to Beijing's Zhihua Temple was organized last Saturday by the Intangible Cultural Heritage Acquisition Center of the capital's Dongcheng district to give visitors a glimpse into the beauty of ancient Chinese architecture and enjoy the time-honored legacy of Jing music.
Zhihua Temple, 5 kilometers east of the Forbidden City in Beijing's Dongcheng district, was built in 1444 under the rule of Zhu Qizhen, also known as Emperor Zhengtong of the Ming Dynasty (1366-1644). It is not only the largest well-preserved wooden-structured architectural complex dating back to the Ming Dynasty in Beijing, but also a treasure trove integrating statues, Buddhist scriptures, murals and music.
Yang Zhiguo, deputy curator of the Beijing Museum for the Exchange of Cultural Relics, gave the audience an extensive tour of the heritage site and provided a detailed explanation of the architectural structure, ceiling patterns, historical artifacts and cultural background of Zhihua Temple. "We will push forward a host of cultural activities so that people can get to know more about the country's intangible cultural heritage and traditional Chinese culture," said Yang.
Later visitors were scheduled to appreciate a unique performance of the Zhihua Temple Jing music.
Renowned as a "living fossil" of ancient Chinese music, Zhihua Temple Jing music is a repertoire of both music and religious rituals passed down for over 570 years. It is a combination of imperial court music, Buddhist music and folk tunes, most of which are songs celebrating Buddhist events.
Twice every day in Zhihua Temple, at 10 am and 3 pm, Hu Qingxue, the 27th-generation inheritor of Jing music, strikes up the music with seven other players for a 15-minute performance for visitors from home and abroad. In 2006, the Jing music at the Zhihua Temple was listed as a national intangible cultural heritage.