China, Laos unite to boost wildlife protection
Share - WeChat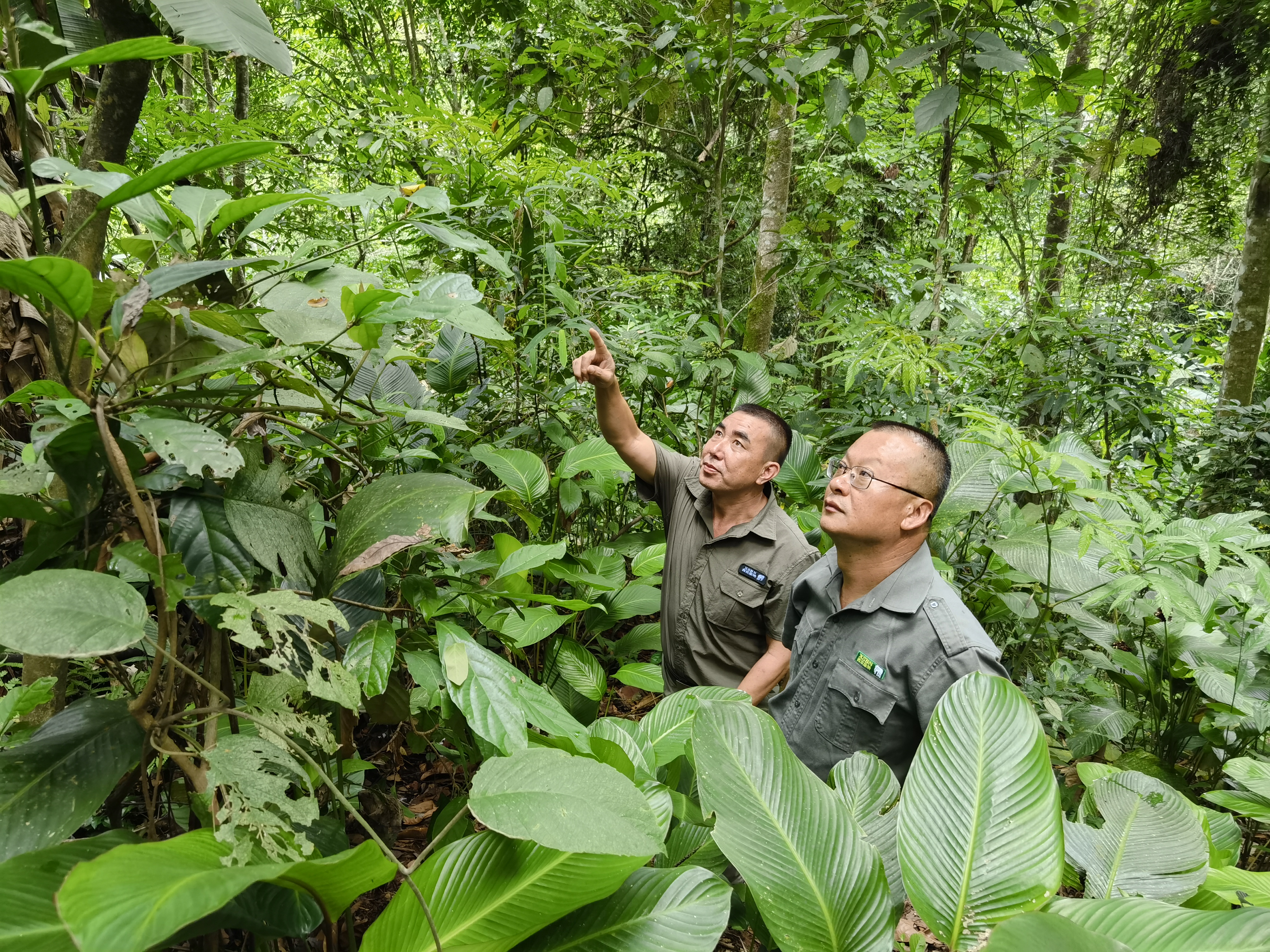 Cross-border cooperation between the Xishuangbanna Dai autonomous prefecture in Yunnan province and northern Laos has helped create a solid ecological corridor for habitation by Asian elephants and other wildlife.
The Asian elephant is one of the most important species being protected along the border as it was hunted and killed as part of the illegal ivory trade in the past, posing a serious threat to its survival.
The Xishuangbanna National Nature Reserve administration, the Yunnan Green Environment Development Foundation and the agriculture and forestry department of Laos' Phongsaly province launched a pilot project in 2019 to beef up protection efforts for Asian elephants and raise public awareness about the animal.
Xishuangbanna is also the original habitat of a herd of 15 wild Asian elephants whose long trek north has captured global attention since they left the reserve 15 months ago.
Vieng Sack Phommasy, an official from Phongsaly's agriculture and forestry department, said the Yunnan foundation introduced the project to his province because it wanted to enable Lao villagers to participate more in forest resource management, sustainable development and the protection of the Asian elephant and the Greater Mekong region's environment and biodiversity.
The province also aimed to further reduce timber consumption, wild animal poaching and the hurting and killing of wild elephants, as well as their interaction with humans.
In addition, it sought to raise awareness among villagers living along the border so that they would willingly work with authorities to protect the forest ecosystem.