Shenzhou XII crew members carry out first spacewalk
Share - WeChat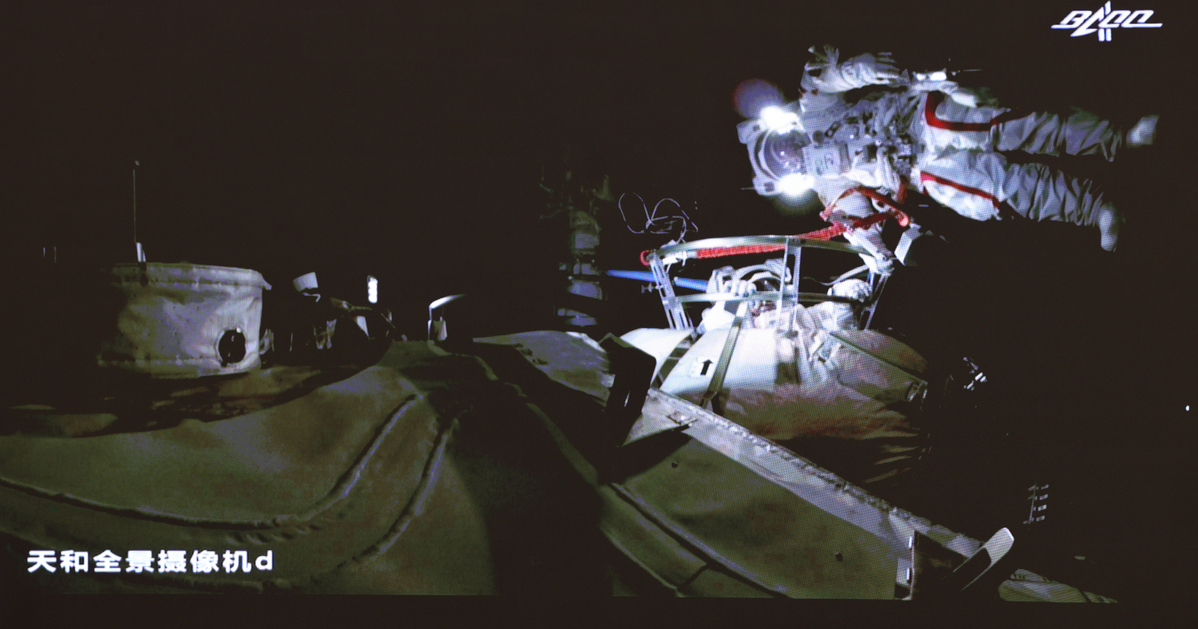 Two Chinese astronauts flew out of the core module of China's permanent space station on Sunday morning to carry out the country's first extravehicular activity, commonly known as spacewalk, in 13 years.
Update:Shenzhou XII crew successfully conclude first spacewalk
UP to 11:02 am, Major General Liu Boming and Senior Colonel Tang Hongbo floated out of the module, named Tianhe, or Harmony of Heavens.
Wearing the nation's new-generation extravehicular suit, the pair is tasked with using a large robotic arm to conduct several operations including installing equipment outside the spacecraft and moving the panoramic camera, according to the China Manned Space Agency.
During their spacewalk, Major General Nie Haisheng, commander of the mission, stayed inside the module and assist in manipulating the robotic arm, the agency said in a brief statement.
The three-member crew has flown with Tianhe, the first and central component of the Chinese station, called Tiangong, or Heavenly Palace, for more than 16 days and will continue living and working there until the mid-September before returning to Earth.
Their spaceship was launched on a Long March 2F carrier rocket that blasted off on June 17 from the Jiuquan Satellite Launch Center in northwestern China. The astronauts entered Tianhe later that day after the spacecraft docked with the module, becoming the first occupants of Tianhe. Shenzhou XII, the nation's seventh manned space mission, is part of the Tiangong station program, which aims to complete a three-component station in a low-Earth orbit about 400 kilometers above the ground before the end of 2022.