21 killed, 4 missing as heavy rain hits Central China
Share - WeChat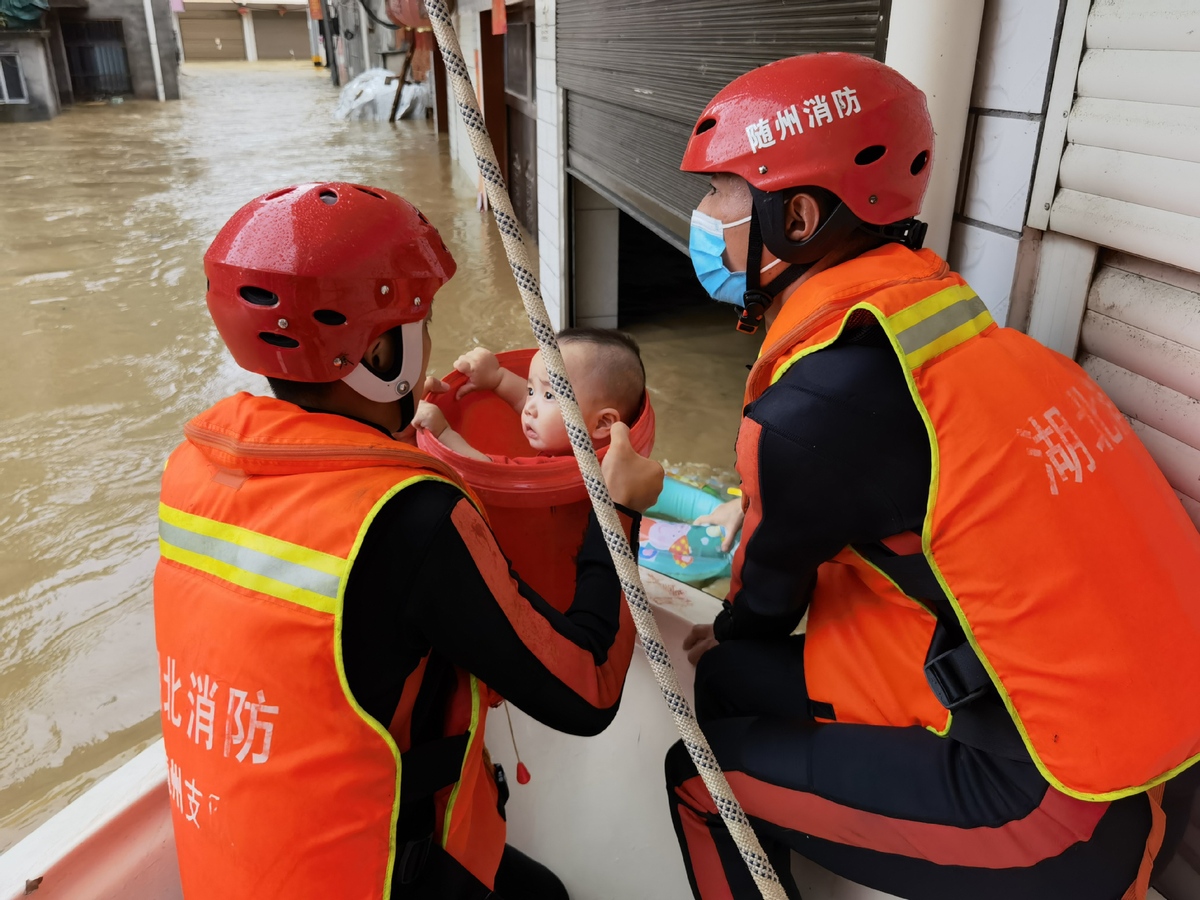 Related: Rainstorms bring floods along Yangtze River
Rainstorms will batter areas along the Yangtze River until Saturday, bringing floods as well as autumn coolness, the National Meteorological Center said on Thursday.
East and Central China, including Shanghai and the provinces of Zhejiang, Jiangsu, Hubei and Anhui, are forecast to see strong rainstorms for the next two days.
Some parts of North China will also be affected. On the weekend, Beijing will experience scattered, short but intense showers that may cause geological disasters. Its meteorological service warned against taking part in activities in mountain areas.
On Thursday, five cities in Hubei triggered red alerts for heavy rain, the top level in a four-tier system. In Suizhou, electricity and water supply were cut off due to flooding. A video showed floodwater reaching the second story of some buildings. In Yicheng, 400 millimeters of precipitation within a day shattered the city's record, and in Xiangyang, firefighters rescued 84 residents from flooding, local media reported.