21 killed, 4 missing as heavy rain hits Central China
Share - WeChat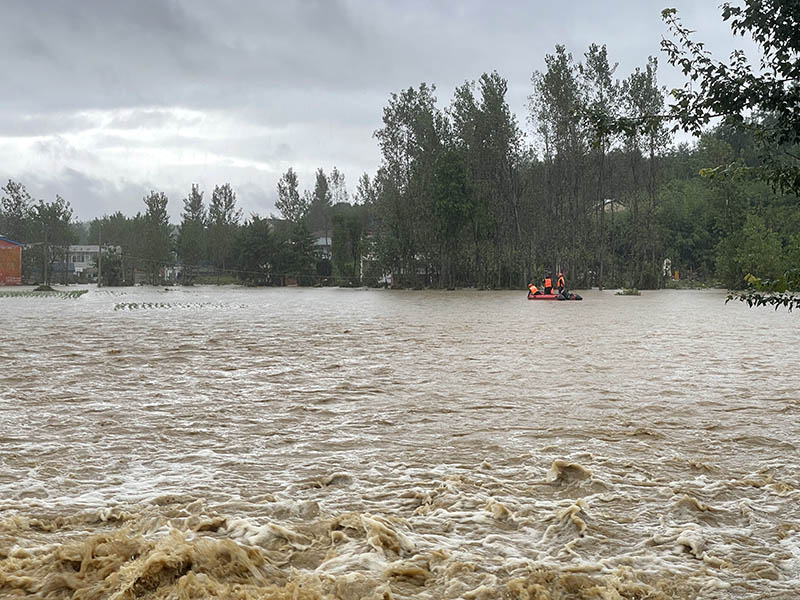 Huang Ming, minister of emergency management, arranged the work via livestream. Huang asked the rescue team to make all-out efforts to rescue trapped people and race against time. He also urged grassroots forces to carry out inspections, promptly survey the situation in disaster-hit areas and plug disaster prevention loopholes. He told the team to resettle trapped people while carrying out epidemic control measures.
On Wednesday, floodwaters on a road in Shanghai's Huangpu district reached a depth of 25 centimeters. Firefighters used pumps to drain the water, local media reported.
Meanwhile in Anhui, flooding inundated farmland near Erlang, a town in Susong county, local media reported.