Silk-themed events celebrated in festivals in Dunhuang
Share - WeChat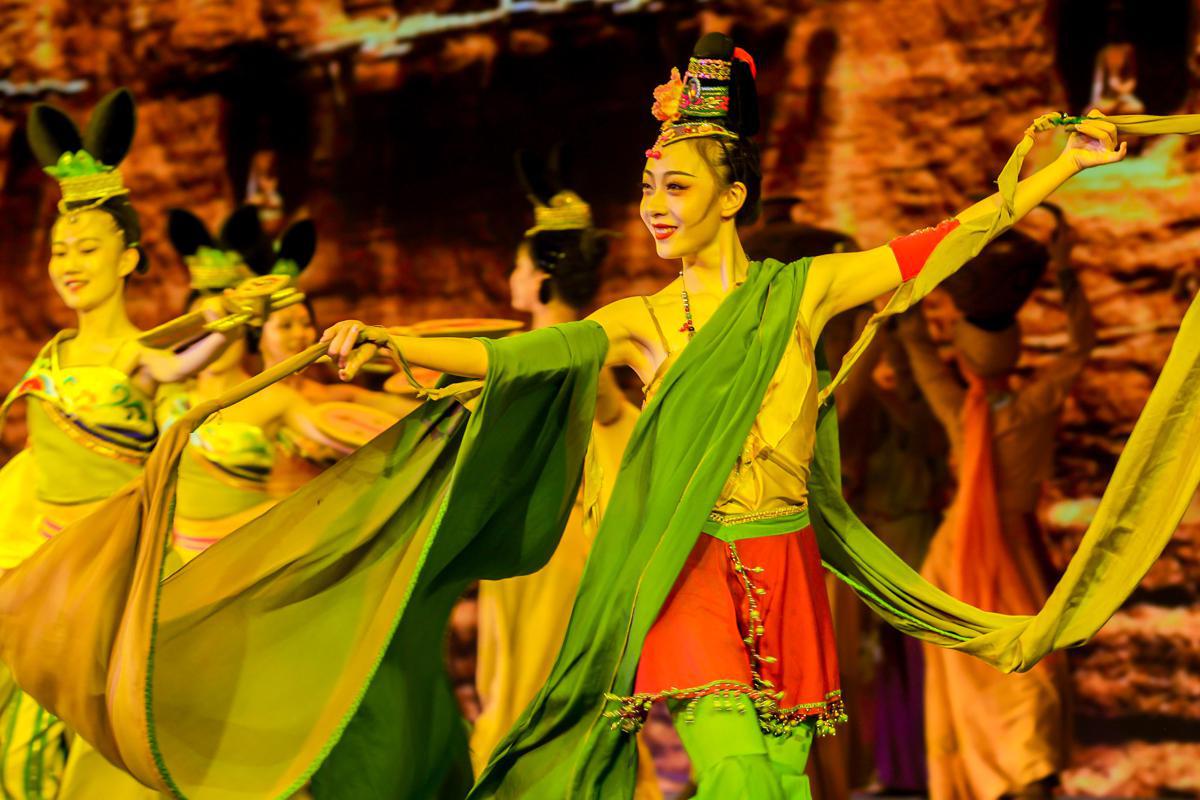 A series of silk-themed events are featured at the cultural and tourism festivals in Dunhuang, Gansu province, which will conclude on Monday.
The city saw the opening of the 5th Silk Road (Dunhuang) International Cultural Expo and the 10th Dunhuang Tour-Silk Road International Tourism Festival on Sept 24, which featured a stunning excerpt from Chinese classic dance drama Dunhuang-my dreamland.
Re-enacting the prosperity and trade along the Silk Road in ancient China's Tang Dynasty (618-907), the dance drama tells the friendship between Chinese artist surnamed Zhang and a Persian merchant, and the love story between Zhang's daughter Yingniang and the merchant.