Astronaut in orbit takes historic step
Share - WeChat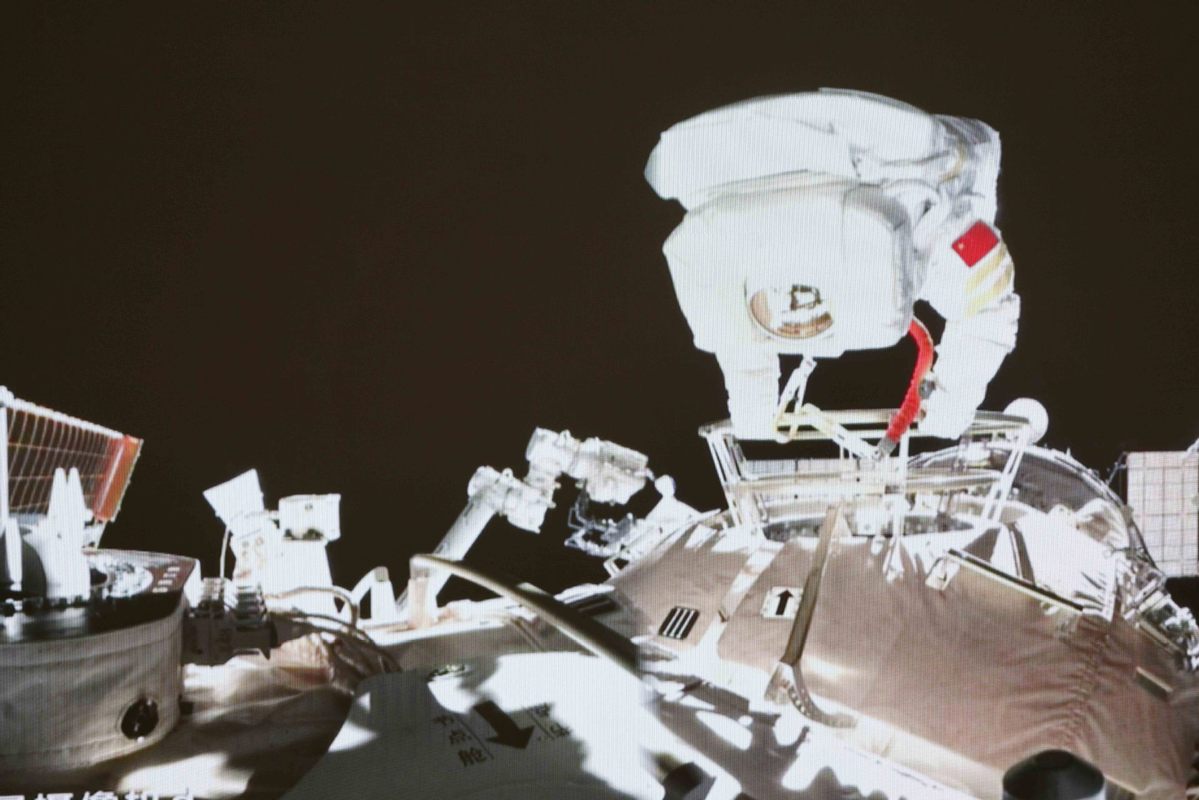 Senior Colonel Wang Yaping, 41, became China's first female spacewalker on Sunday evening when she took part in the Shenzhou XIII mission's first extravehicular activity with mission commander Major General Zhai Zhigang.
The extravehicular operation began at 6:51 pm when Zhai opened a hatch. By 8:28 pm, Zhai and Wang had exited the Tiangong space station, the China Manned Space Agency said in a statement.
By midnight, they had mounted new components on the station's robotic arm and used it to practice extravehicular maneuvers and rescue operations, the agency said, noting that Senior Colonel Ye Guangfu had remained inside the station to monitor and support the spacewalk, which was scheduled to last six hours.
The spacewalk was expected to further verify the robotic arm's capabilities and its compatibility with the needs of astronauts, examine the safety and performance of support devices in an extravehicular task and test the functions of a new type of extravehicular suit, the agency said.
It said the Shenzhou XIII crew will carry out one to two more spacewalks in the coming months.
A native of Shandong province and mother of a 5-year-old girl, Wang joined the People's Liberation Army Air Force in August 1997 and served as a deputy squadron commander before joining the second group of astronauts at the PLA Astronaut Division in May 2010.
In March 2012, she was part of the backup crew for the Shenzhou IX mission, and in June 2013, she took part in the Shenzhou X mission, which lasted nearly 15 days. She is the second Chinese woman to have flown in space.
During the Shenzhou X flight, Wang gave China's first space-based lecture inside the Tiangong I experimental module to more than 60 million Chinese students at about 80,000 schools across the country.
She was selected for Shenzhou XIII in December 2019 and was also a member of the backup crew for the Shenzhou XII mission.