Talented restorers bring fossils to life
Share - WeChat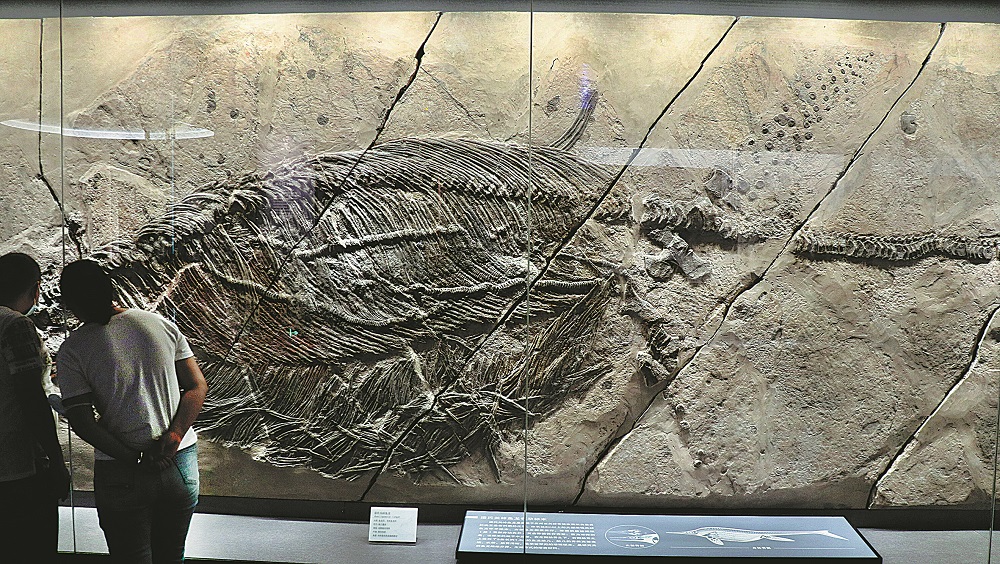 For Luo, the museum's most impressive fossil is a 1-meter-long Qianichthyosaurus zhoui, an ancient ichthyosaur that was a creature a little like a dolphin. It was attacked by a larger ichthyosaur, which broke several of its ribs and its spine. It swam out into deeper waters to hide, but it died, carrying at least nine babies. Its history can be deduced from its remains. The restorers worked for about eight months so that visitors can see the tiny ichthyosaur babies in its belly.
Luo said there is no major in fossil restoration at Chinese universities, so they often recruit geologists with some knowledge of paleontology.
Since there are many fossils waiting, the museum has a restoration team of 15 in Guizhou's Xingyi city to recruit workers, who are offered training and equipment. Liu said that those who do well can work at the museum.
Young restorer Li Zhouqiang, 27, practiced for one and a half years in Xingyi before being sent to the museum. He said that when he first started, it took a month to restore a fossil 30 centimeters long. Though the work sounds boring, Li said he is "enchanted" by working on something that "conveys a sense of life hundreds of millions of years ago".
Wang Jin in Guiyang contributed to this story.