Top 10 world's largest companies by revenues on Global 500 list
Share - WeChat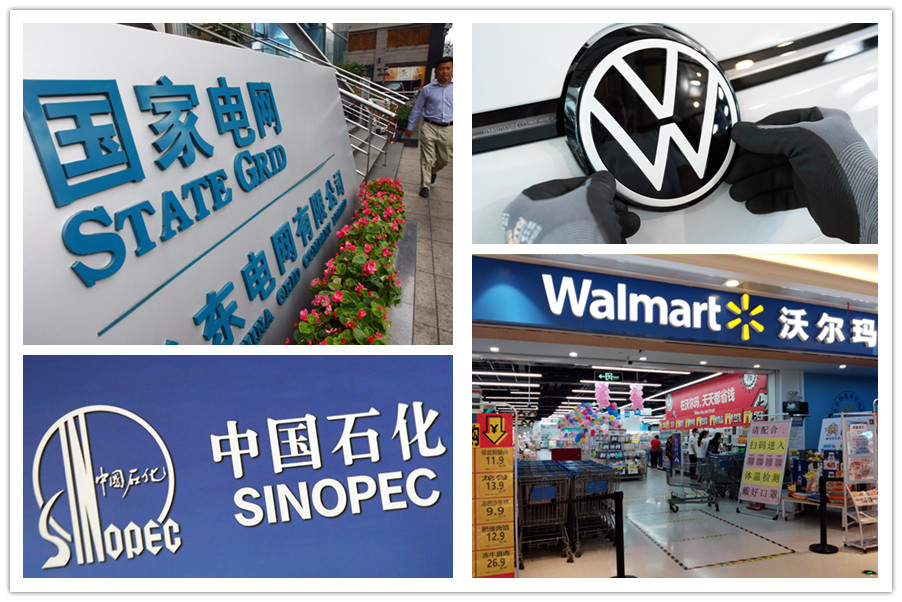 China's State Grid ranks second on the latest version of Fortune's Global 500 list, a ranking of the world's largest companies by revenues, according to Fortune China.
China National Petroleum and Sinopec Group grabbed the fourth and fifth spots on the list led by Walmart, placing three Chinese companies in the top 5 positions on the list.
Impacted by the COVID-19 pandemic, total revenue for the world's biggest companies witnessed about a 5 percent decrease to $31.7 trillion this year.
The threshold revenue for a company to get a ticket on the list was reduced to $24 billion from $25.4 billion.
Meanwhile, total net profit of this year's listed companies was $1.6 trillion, down 20 percent year-on-year, the biggest drop since 2009.
Let's take a look at the world's top 10 largest companies by revenues on Global 500 list.