Book restorers bound to saving the past
Share - WeChat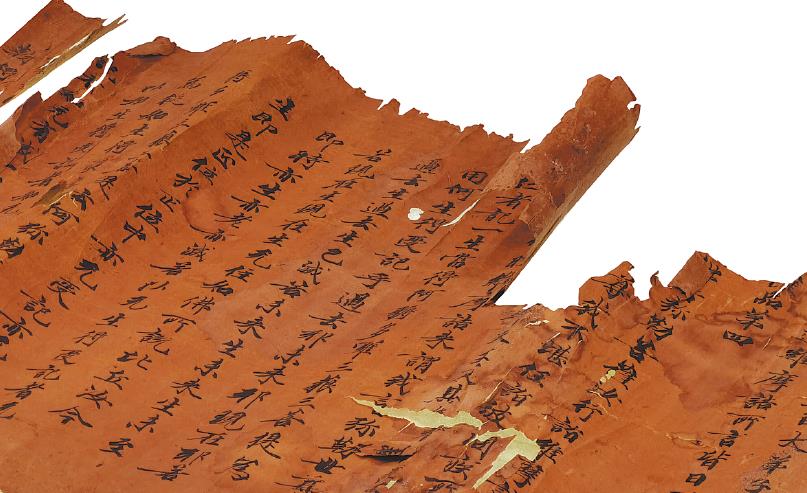 For example, nearly 21,000 digitized copies of rare and precious editions of such books at the NLC are included on the platform. High-definition pictures of 3,764 oracle bones and more than 11,000 of their rubbings are also uploaded, as are 5,595 Dunhuang manuscripts.
The database also includes ancient Chinese books housed in overseas institutions such as Harvard-Yenching Library in the United States and the National Library of France.
"The public no longer has difficulty finding these ancient books, which can be accessed at any time," Zhang said.
Last month, the online database became available without the need to register.
According to the national center, in 2018, about 453,000 searches were recorded on the branch databases for "precious editions of ancient books", the most popular category on the platform, and the number of searches rose to 2.4 million in 2019.
Song Shangshang, who is studying for a doctorate in ancient Chinese history at Peking University, said about one-third of the historical files he cites in his thesis come from the NLC.
"For general readers, the price of published ancient books is too high," Song said. "Making these works freely accessible will greatly promote traditional Chinese culture, which used to be hidden in warehouses."
Yin Long, a program producer at audio-sharing platform Ximalaya, said that when he prepares a history course, he needs to double-check teachers' scripts by comparing various editions of an ancient book.
"Even though I'm off campus, I can still make full use of ancient books in our daily work (thanks to the database)," Yin said. "I really appreciate the national library's digitization efforts, which allow these cultural treasures to benefit more people."