Top 10 of World's 500 Most Influential Brands 2021
Share - WeChat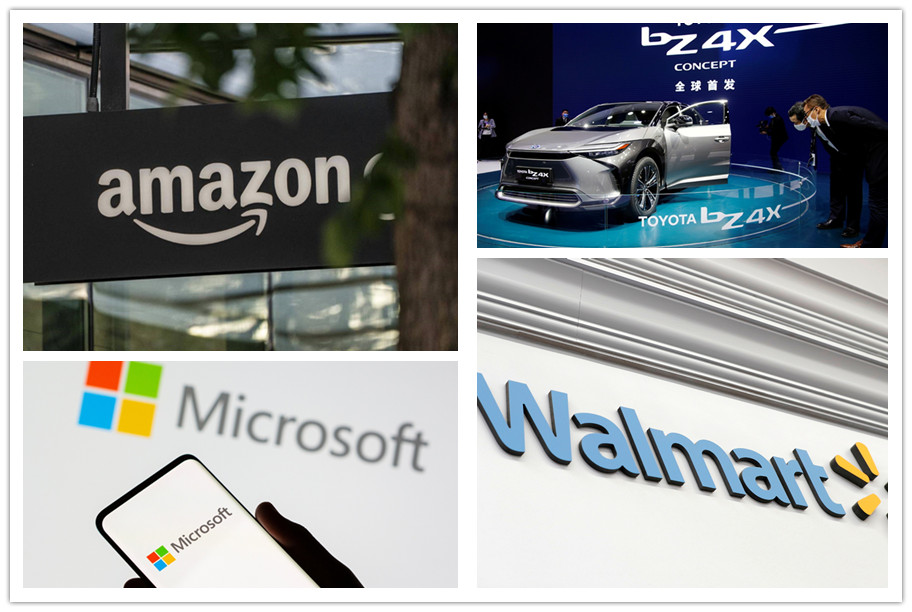 Google claims the top slot as the most influential brand in 2021, defeating Amazon, which fell to second place due to its lower-than-expected results during the pandemic, according to the 18th edition of the World's 500 Most Influential Brands list released on Dec 7, 2021.
The list was compiled by digital marketing and brand valuation consultancy World Brand Lab. The US has the most companies on the list, claiming 198 of the top 500. France, Japan, China, and the UK are also well-represented. China surpassed the UK and continues to hold fourth place, with 44 of its brands selected.
The list has been published annually for 18 years, and is based on the brands' global influence, including their ability to develop and capture markets and earn profits. World Brand Lab tracks three key indicators of brand influence—market share, brand loyalty, and global leadership—for more than 15,000 leading brands around the globe and uses the data to develop the list.
As the list showed, many Chinese brands are on the rise, including State Grid, Haier, China Life, Wuliangye, Tsingtao Beer, Sinochem, China Southern Power Grid, Hengli, XCMG, and Beidahuang.
The top 10 brands are shown below.