Police officer honored for service in Heilongjiang
Share - WeChat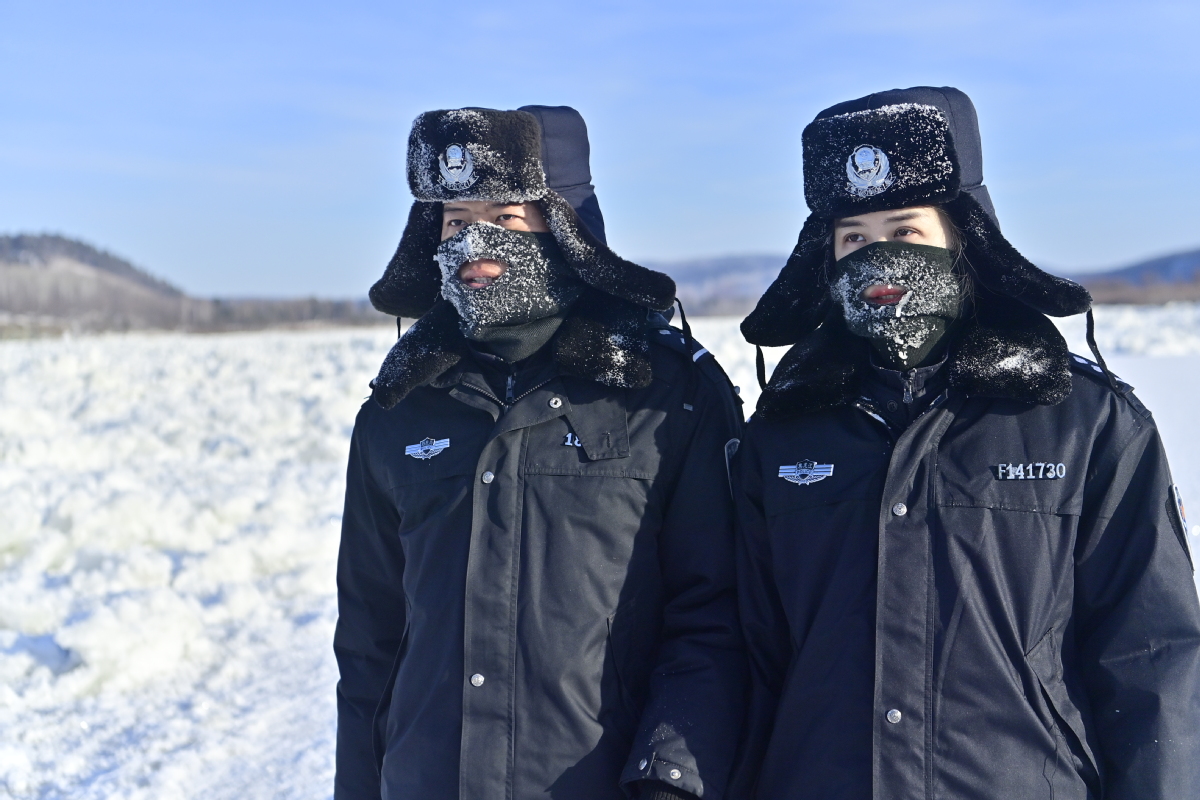 The city, which is typically the coldest in China, posted a record low of 52.3 C in 1956.
Shi and his wife, Shen Xin, 27 — who was appointed as his assistant — are responsible for border management, maintaining public order and running the household registration system. There are 47 households and around 100 residents.
Their office and house are located at the entrance to the community, which has no hospitals, barbershops, public toilets or entertainment venues.