Hunan couple build new lives planting rice
Share - WeChat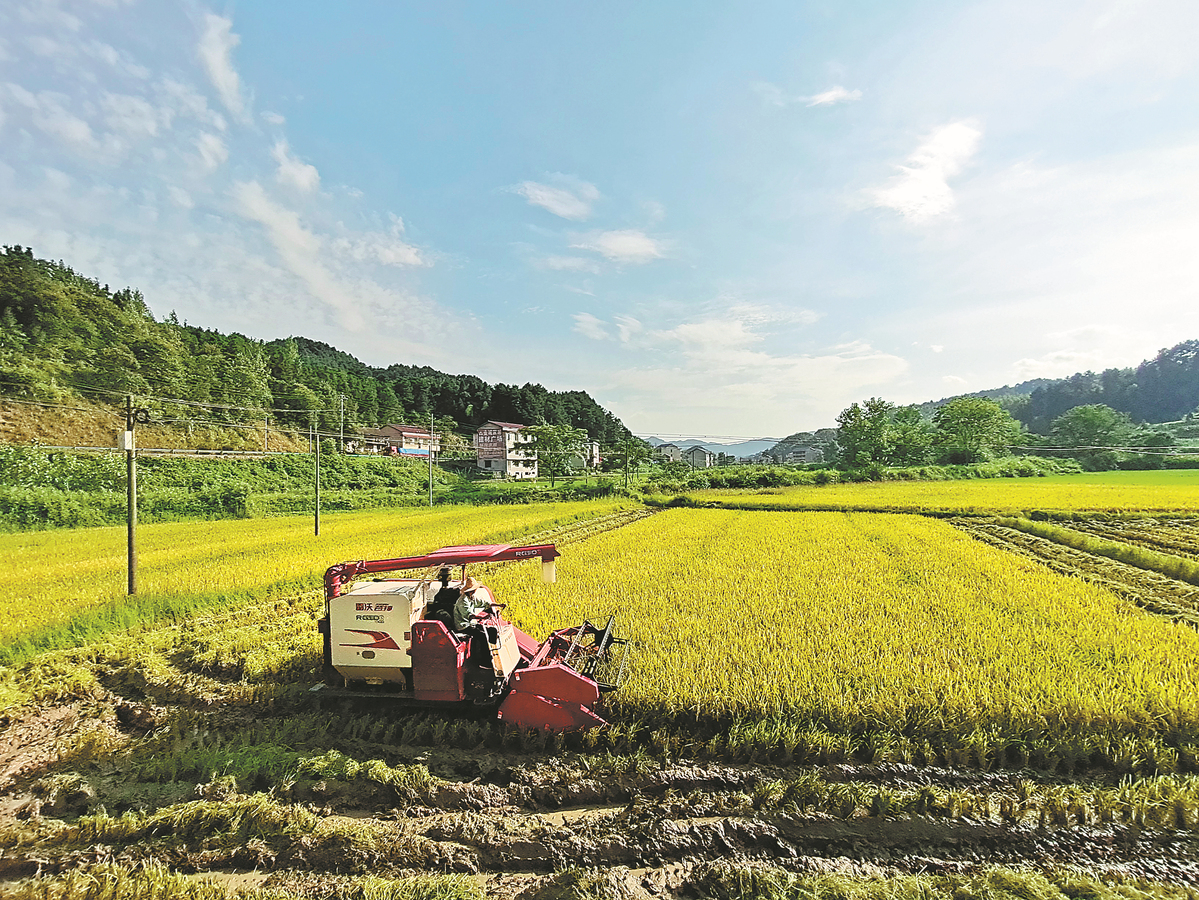 At the end of 2019, they decided to make the move.
When he first began to plant rice, Xiao suggested automating the process. But his idea was rejected by his father, an experienced farmer who has been working the land for over 30 years.
Automation requires a combined investment of over 300,000 yuan ($47,000) to buy a seedling machine and a greenhouse, and to cultivate the seedlings.
Xiao's father, Xiao Youchu, was the first in the village to buy other kinds of planting machines, but he was opposed to investing in an automatic seedling machine because he considered it too risky.
"It's such a big investment and doesn't guarantee success," he said.
He knew of a few farmers who had invested in such machines to sow rice but had failed, losing a lot of money.
After trying to mechanize, they all went back to the traditional way of planting and raising seedlings by hand.
Xiao Lin understood his father's concerns but still wanted to try. He said he thought the automatic machines had a promising future.
He studied the technology behind mechanized seedling raising, analyzed the reasons others failed and finally won his father's approval.
His efforts paid off. In March, Xiao and Xia successfully cultivated early rice seedlings using mechanical means for the first time.
"In addition to growing our own seedlings, we can help other farmers raise and transplant theirs. With our help, they can sit at home and wait for harvest," Xiao said, talking about plans for growing their future business.