Ancient Nuo Opera regains former glory in Guizhou
Share - WeChat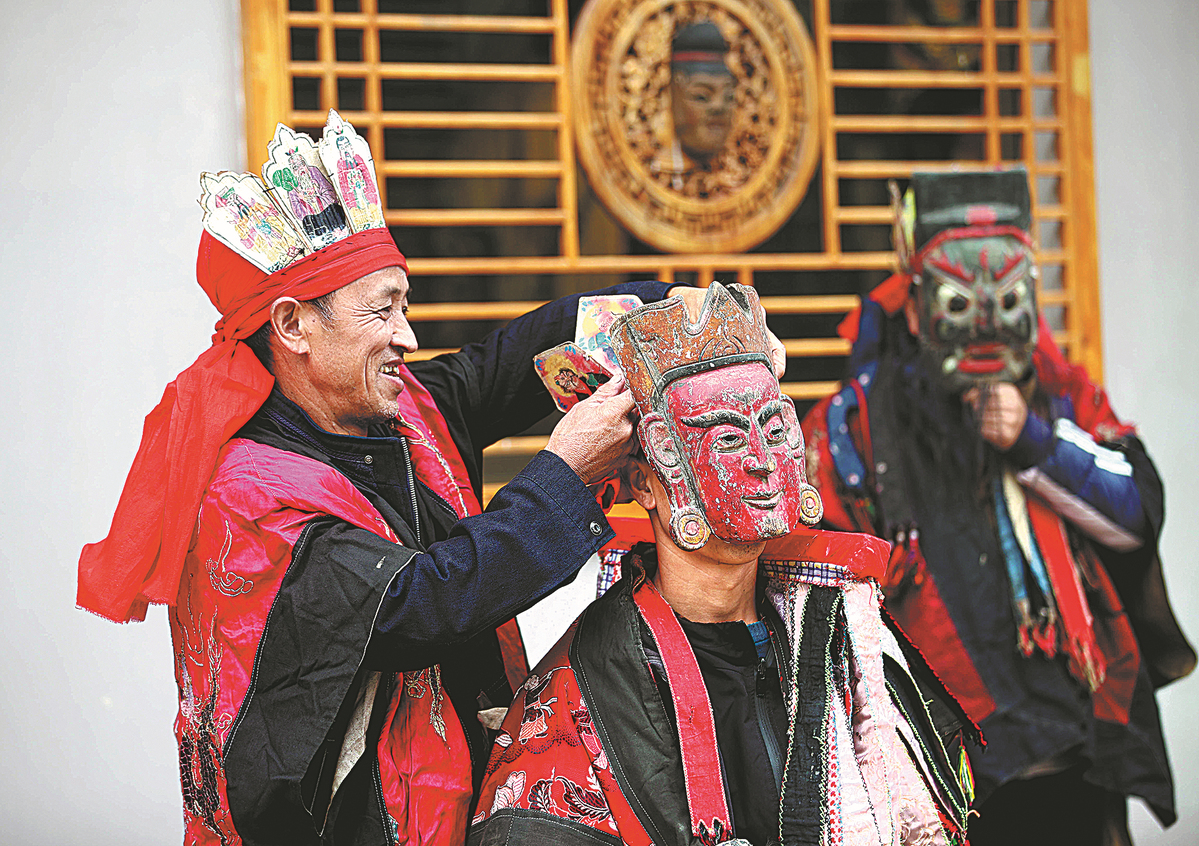 Although the troupe was later disbanded because it wasn't earning enough money for members to make a living, Xiao didn't give up on his dream to protect and pass on the tradition to the next generation of performers.
In 2007, he set up a performance center and established a new troupe.
The pioneering folk artist also broke with tradition by recruiting female apprentices. "I'll pass it on to whoever wants to learn, whether they're men or women," he said. To date, there have been 45 troupe members, 15 of them women.
Now the troupe makes between 400,000 to 600,000 yuan ($62,760 to $94,140) a year, and members receive a monthly salary of between 6,000 and 8,000 yuan.
In 2016, Xiao's 25-year-old son Xiao Jianghe became the 15th inheritor of Sizhou Nuo Opera.
Xiao said that over the years, he has been approached by people from nearby townships and counties asking him for lessons.
Thanks to his troupe's lead, there are more than 100 nuo altars for performances, 500 nuo folk artists and nearly 100 Nuo Opera bands in Cengong.
"After generations of innovation, Nuo Opera is no longer seen as a form of superstition. It is a unique form of folk culture that I long to bring to a wider audience," Xiao said.