Ancient Nuo Opera regains former glory in Guizhou
Share - WeChat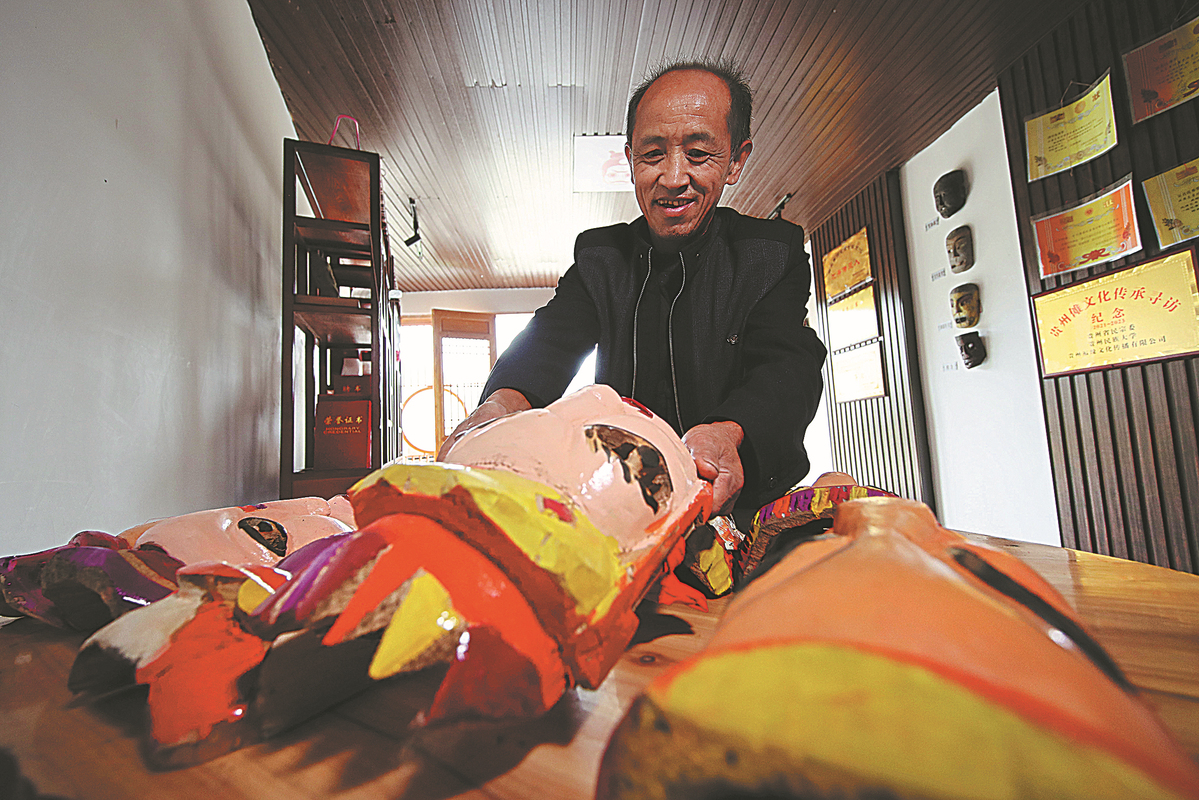 For over 30 years, Xiao and his troupe have put on thousands of performances, over 100 of which were staged abroad, including in Japan, South Korea, Singapore and Australia.
He also came up with the idea of developing cultural tourism in his township, and in 2016, Kaikong village was listed in the second national batch of traditional Chinese villages. Last June, Xiao set up the Sizhou Nuo Opera Conservatory in his newly built house. It contains a small museum with several exhibition rooms on the first floor, where precious old masks, costumes, opera scores and other props are on display.
His troupe now serves an important role in promoting cultural tourism in the area.
To make the folk culture known at home and abroad, Xiao has been working on a study about its preservation. His book, Introduction to Sanqing Nuo Culture, is about to be finished.
"As a form of ancient culture, Sizhou Nuo Opera belongs to the nation and the world. It's great to see it regain the shine of its former glory," he said.
Wang Jin contributed to this story.