Chinese elements add 'international' character to Shakespeare's hometown
Share - WeChat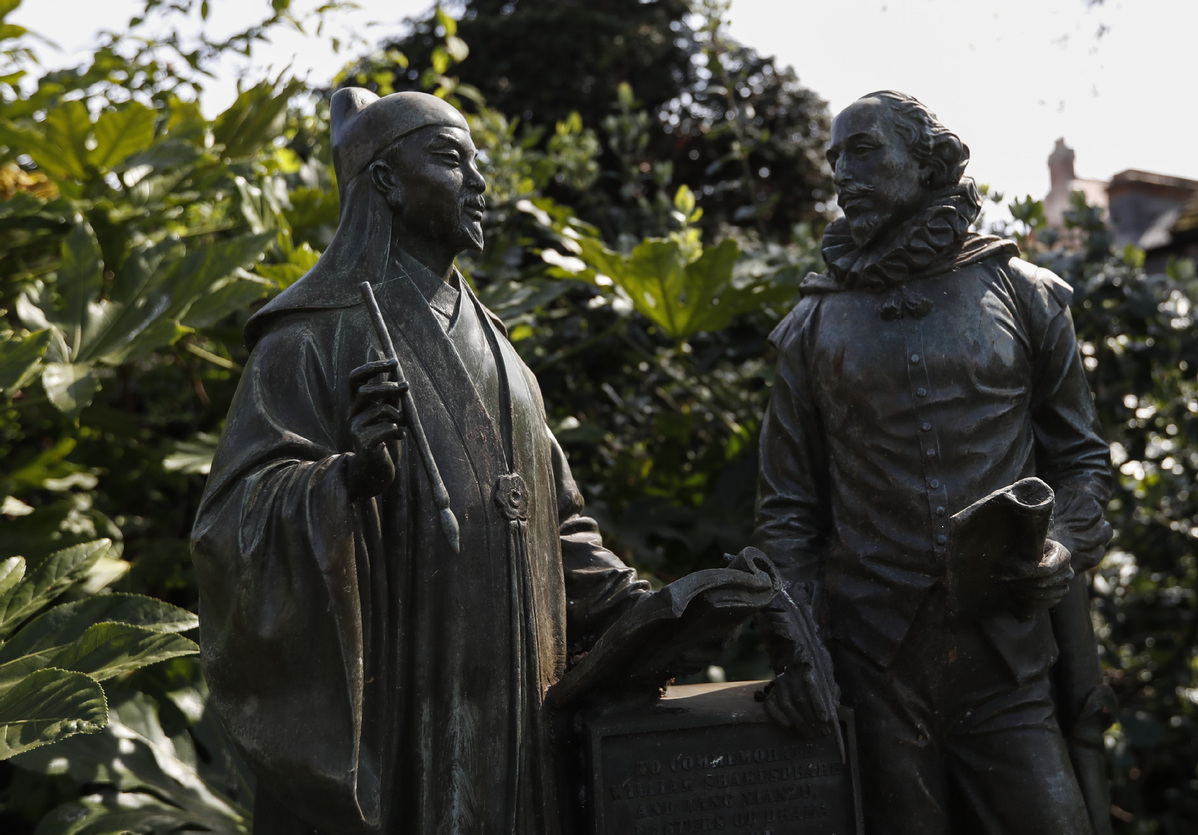 LONDON -- Chinese cultural elements commemorating Tang Xianzu, a playwright known as "the Shakespeare of Asia," offer an "international" character to Stratford-upon-Avon, the hometown of William Shakespeare, a Shakespeare scholar has told Xinhua.
Tang and Shakespeare were contemporaries and both died in 1616. Although they could never have met, there are common themes within their works, said Paul Edmondson, head of research for the Shakespeare Birthplace Trust.
"Some of the things that Tang was writing about were also Shakespeare's concerns. I happen to know that Tang's play The Peony Pavilion is similar in some ways to Romeo and Juliet," said Edmondson, also an honorary fellow of the Shakespeare Institute at the University of Birmingham.