Small-theater players hatch big ideas
Share - WeChat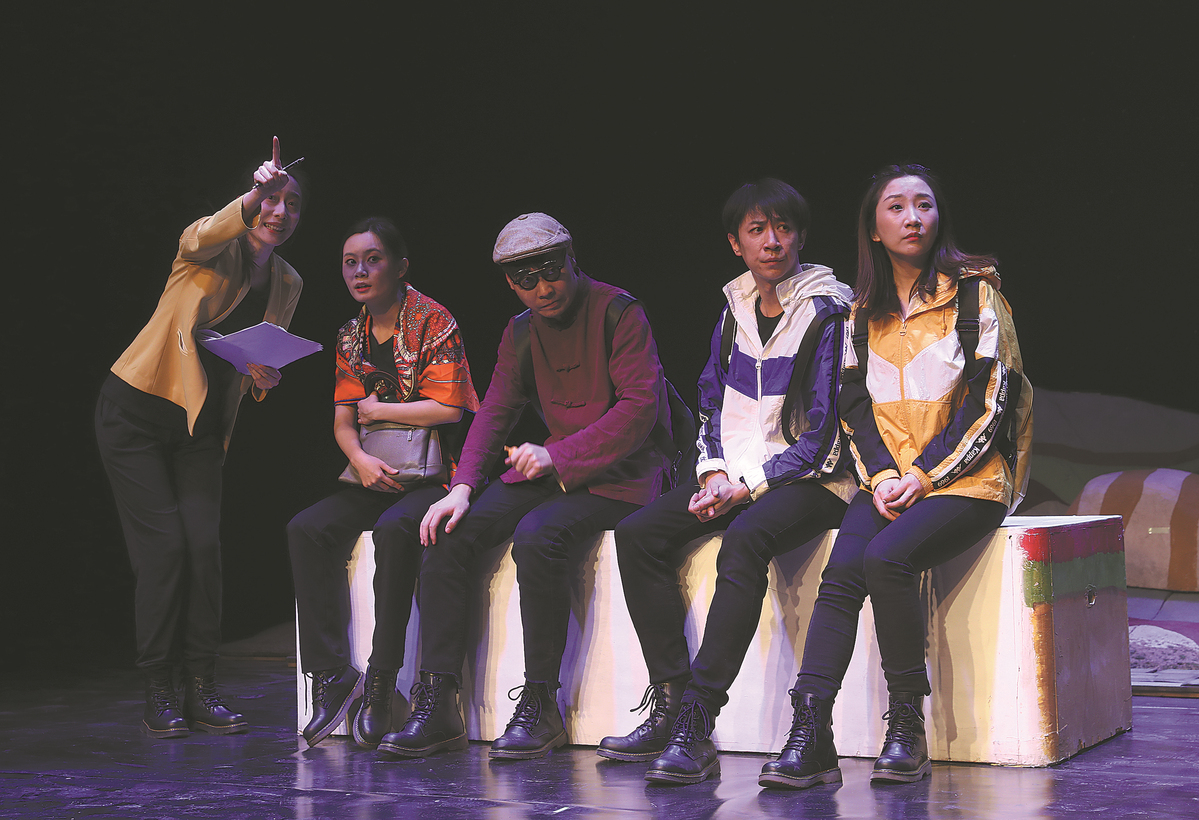 Shows particularly popular among young audiences
On a Friday night early last month, a group of young people lined up in front of a red door tucked away in a narrow hutong, or alleyway, in Beijing, some of them waiting for friends while others killed time on their phones.
Behind the door lies Star Theaters, a popular venue among drama fans that boasts three performance areas-each with a seating capacity of about 200.
Star Theaters, the first venue of its kind in the Chinese capital, offers a platform for smaller productions and has gained a following among young audiences.
At 7:30 pm on April 8, the curtain rose at Star Theaters on a Chinese play, Traveling Without a Plan, which premiered in 2013.
About half an hour before the performance started, Xia Jing, one of those lining up outside, asked her friend, "What's this play about?" Her friend replied, "Breaking up."
Xia said, "I hope it won't make me cry."
As the lights dimmed, the two-hour performance began, during which Xia not only cried but also laughed so hard that she was in tears.
Traveling Without a Plan, which features just six performers playing multiple roles, tells the story of two young lovers who decide to end their relationship by traveling to Lhasa, Tibet autonomous region.
They opt to make the trip on impulse. As both are aware they are going to end their relationship after the journey, this allows them to be more understanding and patient toward each other. As the trip draws to a close, they break up and move on with their lives until they meet up again in a few years' time.
Xia said: "I never expected them to go ahead with their plans to break up after they traveled together. They apparently still loved each other. I don't understand the reason, but I was very touched by the production.
"The performers seemed to be about the same age as myself, and I had also experienced romantic breakups, which meant that I could relate to the roles."
It was the first play that Xia, 24, had watched at a small theater, and her second-row seat gave her an immersive experience as the performers improvised conversation with the audience.
Also on April 8, on the other side of Beijing, another play, The Life Comments of Two Dogs, was staged at Penghao Theater, which is also a venue for smaller productions. Premiered in Beijing in 2007, The Life Comments of Two Dogs is one of the most popular dramas directed by Meng Jinghui. It follows a conversation between two dogs who leave their hometowns, and full of dreams, head to the city.
For decades, China's small-theater scene has offered trendy venues for young people in urban areas looking for a different theatrical experience, including the method of storytelling, the music, stage design and costumes.