High school students prepare for make-or-break test
Share - WeChat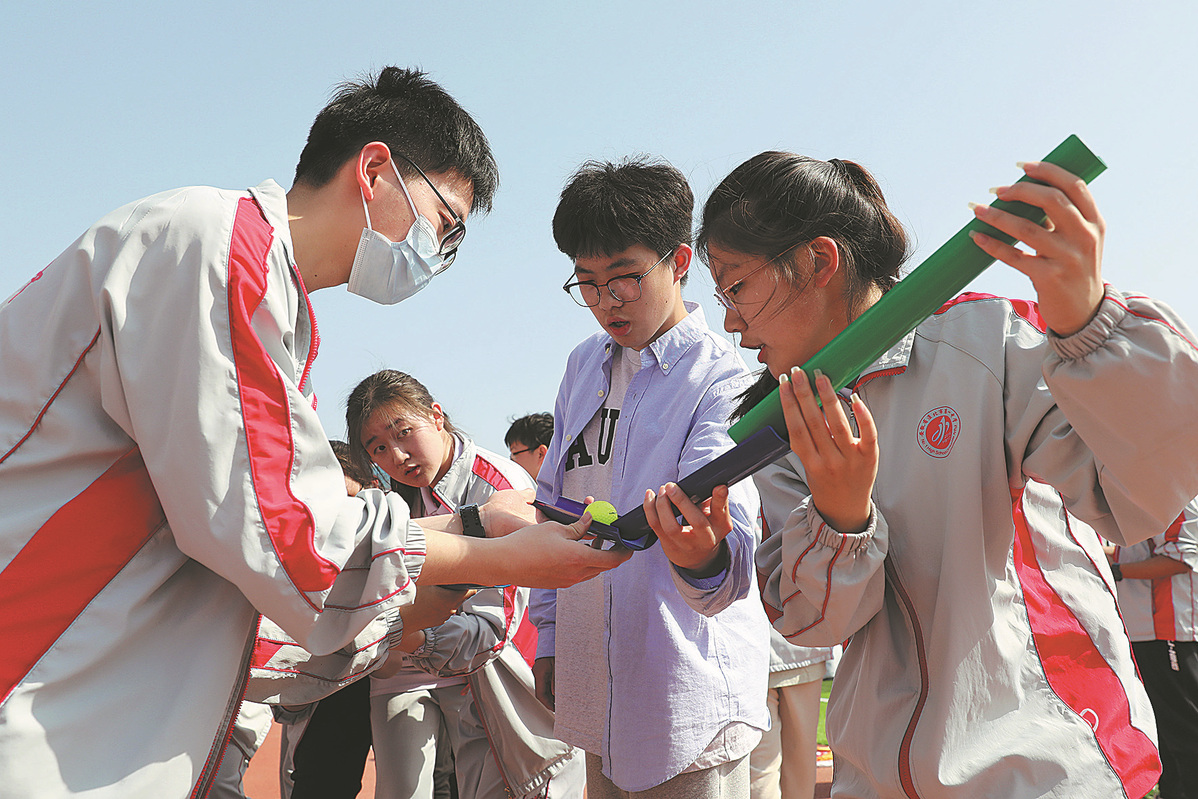 The double reduction policy was introduced by the general offices of the Communist Party of China Central Committee and the State Council in July. The policy forbids academic tutoring courses during weekends, public holidays, and the summer and winter vacations.
An official at the ministry said in late February that local governments are following the policy closely and are regulating tutoring companies that cater to high school students.
The Minors Protection Law stipulates that children should enjoy time for rest, leisure and physical exercise, the official said.
High schools should strive to meet the academic study demands of parents and students so that the latter do not need to attend tutoring courses, the official added.
A separate guideline issued by the ministry in January stated that high schools should offer students relief from excessive academic burdens by limiting the amount of homework, reducing the number of tests and not releasing students' exam rankings.
The guideline bans schools from organizing tutoring classes during public holidays and the summer and winter vacations. It also requires schools to arrange their daily schedules to ensure students have sufficient sleep.
Schools should not evaluate teachers based on their students' performance in the gaokao and their enrollment at good universities, the guideline states.
It also stresses the need for students to have at least one hour of physical exercise every day and to learn sports and art skills at high school.