Coral research provides a wave of optimism for marine life
Share - WeChat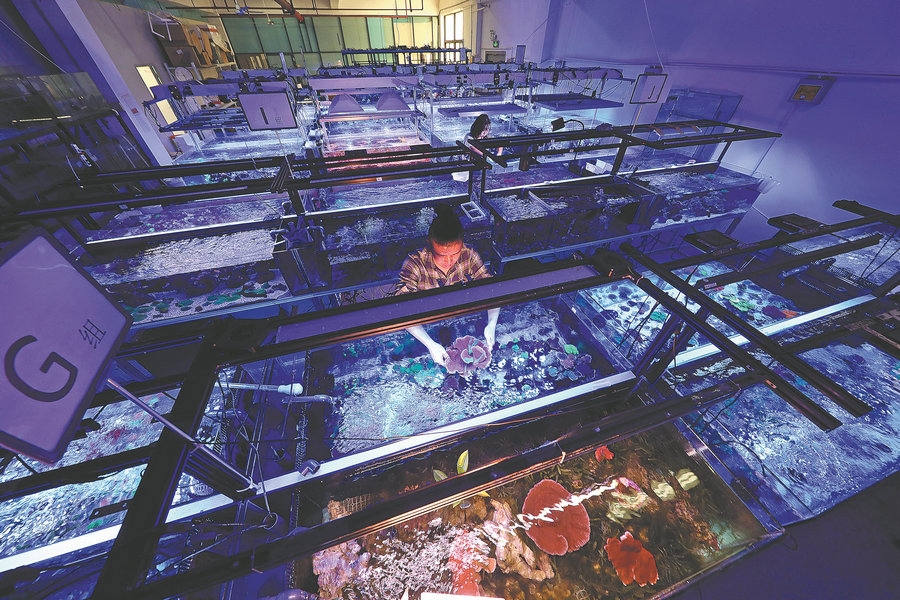 Coral is the genie of the sea. In the 1960s, the classic opera Red Coral made a splash across the nation with its melodic theme song Ode to Coral, and the romantic lyrics, "red flowers shine on the blue sea", have overwhelmed countless young people to appreciate the beauty of coral.
As an integral part of the marine ecological system, coral reefs are dubbed "tropical rainforests" of the ocean. However, in recent years, due to climate warming, acidification, pollution, and overharvesting, more than one-third of the world's coral reef ecosystems have been severely degraded.
Scientists have called on the public to protect corals. In some of China's offshore waters, corals are also facing a crisis of survival, as the difficulty in large-scale artificial breeding of corals is a worldwide problem.
On the south bank of Taihu Lake in Zhejiang province, the coral project research team led by Feng Qiwei, after more than 10 years of diligent work, has successfully solved the technical bottleneck of large-scale coral artificial reproduction, in a controllable circulating water environment. In 2021, the number of their live coral seedlings grew from about 8,000 to more than 30,000, and the survival rate remained above 90 percent.