Expats embrace new lives in home from home
Share - WeChat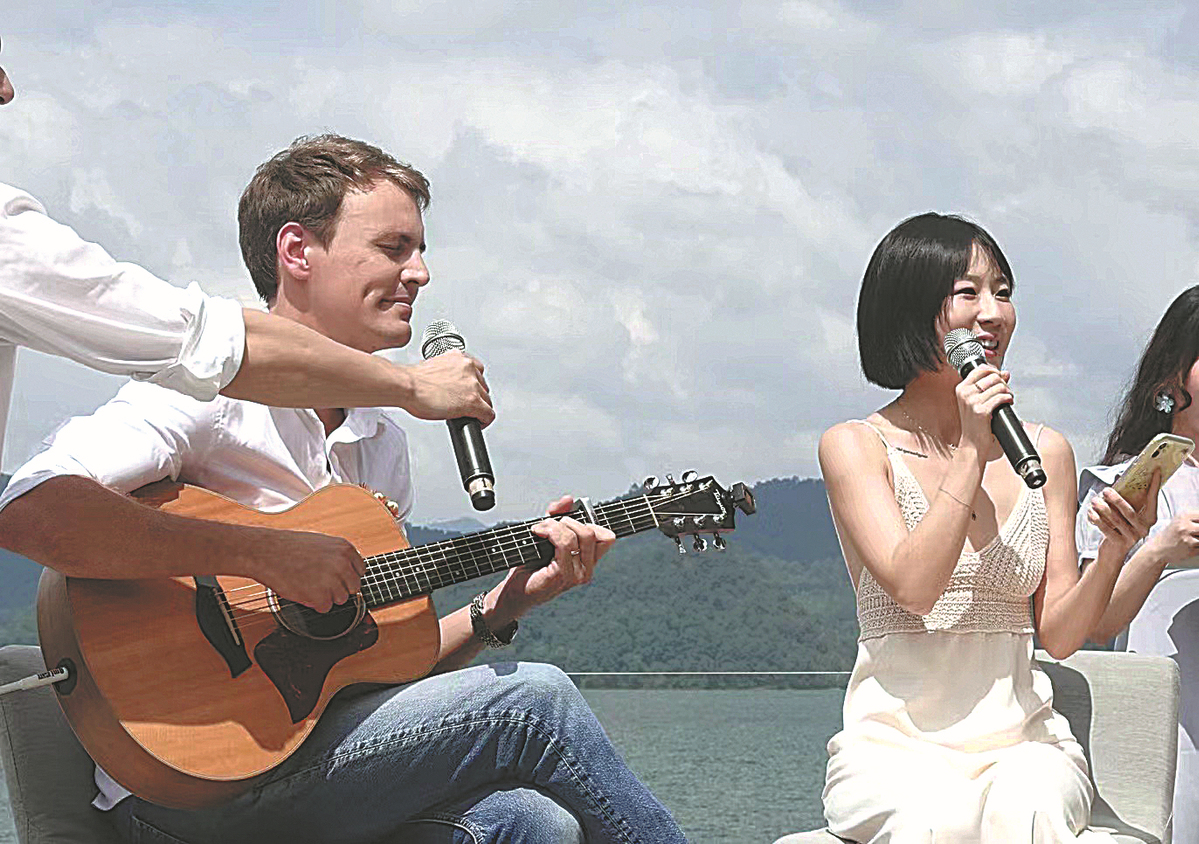 Brill's father is French and his mother is American, and both parents speak several languages.
He was first exposed to Mandarin as a baby, because his Chinese nanny had poor English so she usually spoke to him in her mother tongue.
"Chinese was really my first language, although I wasn't aware of that at the time," Brill said.
As he showed an interest in China, his mother, a language teacher, took him with her on a business trip to Jiangsu province when he was 16.
A student dubbed him "Zhuo Wen", a title he adopted and uses in the name of his Douyin account.
Brill studied Asian Culture at the University of Arizona after graduating from high school. However, he suspended his studies and left the US after being offered the chance to travel to China free of charge and become a volunteer English teacher at a kindergarten in Chengdu.
He studied Mandarin at Sichuan University and was involved in English education at different institutions in Chengdu. Using that experience, he and Qiu opened their own English language school to teach preschoolers in Huangshan.
Initially, business was good and they could make ends meet. However, they were affected by a policy that aims to reduce the burden of extracurricular tuition on students, so they suspended their classes.
Instead, the couple have started managing their social media accounts, where they post content with Huangshan elements and publicize local specialties.
"Huangshan has natural resources, tourism potential and agricultural produce that are on a par with or even better than those in nearby Zhejiang province, but we need to develop those things, or at least make more people aware of them through social media," Brill said.
Brill often has opportunities to discuss social issues with his students. "Compared with my educational background, college students in China grow up in a very different environment. My school life had little pressure. We could arrange our own lives and make our own choices. Of course, we had to be responsible for that, whether the results were good or bad," he said.
He said his knowledge of China is the biggest reward for the years he has spent in the country.
"My experiences have changed my view of the world. People in the West may have misunderstandings or be biased about the East. After living in China for so long, I am able to understand the issues," he said.
"I can feel that when I talk with friends in the West, so I give them my side of the story. Understanding and communication are really important, especially in a world that is now so divided."