Longest day is a turning point
Share - WeChat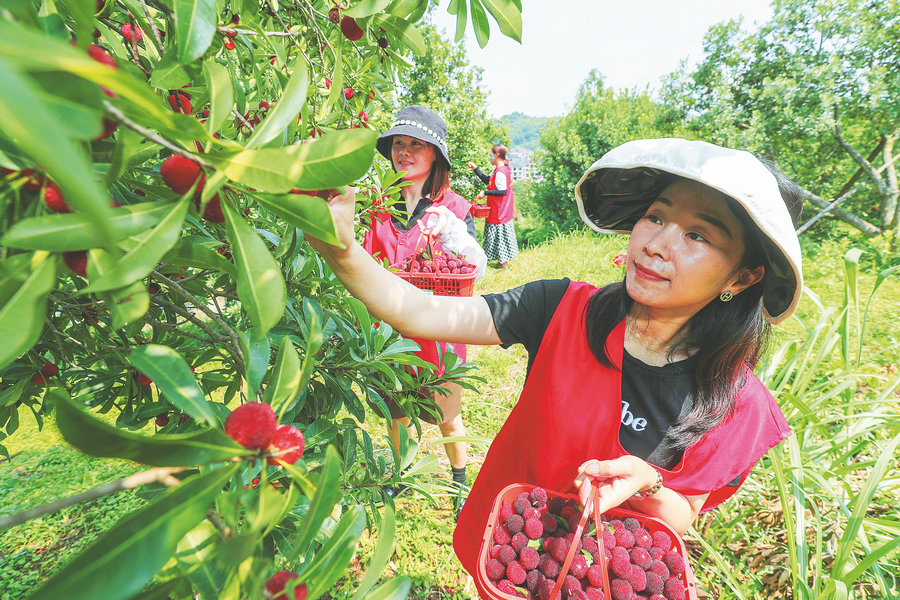 Both the sundial platform and observatory are part of the Historic Monuments of Dengfeng in "The Center of Heaven and Earth", which was inscribed on the UNESCO World Heritage List in 2010.
Due to such history, people in Dengfeng highlight the Summer Solstice and celebrate its arrival with a festival featuring various activities, including paying tribute to Ji, watching the shadow cast by the sun on the guibiao, and art performances.
According to Lyu, such celebrations, especially those paying tribute to Ji, have been held since ancient times, both in an official and folk capacity. After the end of the Qing Dynasty (1644-1911), official-level celebration was suspended, but people have never forgotten it and folk events continued.
"People want to express their gratitude for Ji, who is believed to have been the founder of the Twenty-Four Solar Terms. They have played a huge role in guiding agricultural production as a standard farming timetable. It promoted the development of agriculture, and has helped feed the nation," says Lyu.