Inflation pressures weigh heavily on Asia
Share - WeChat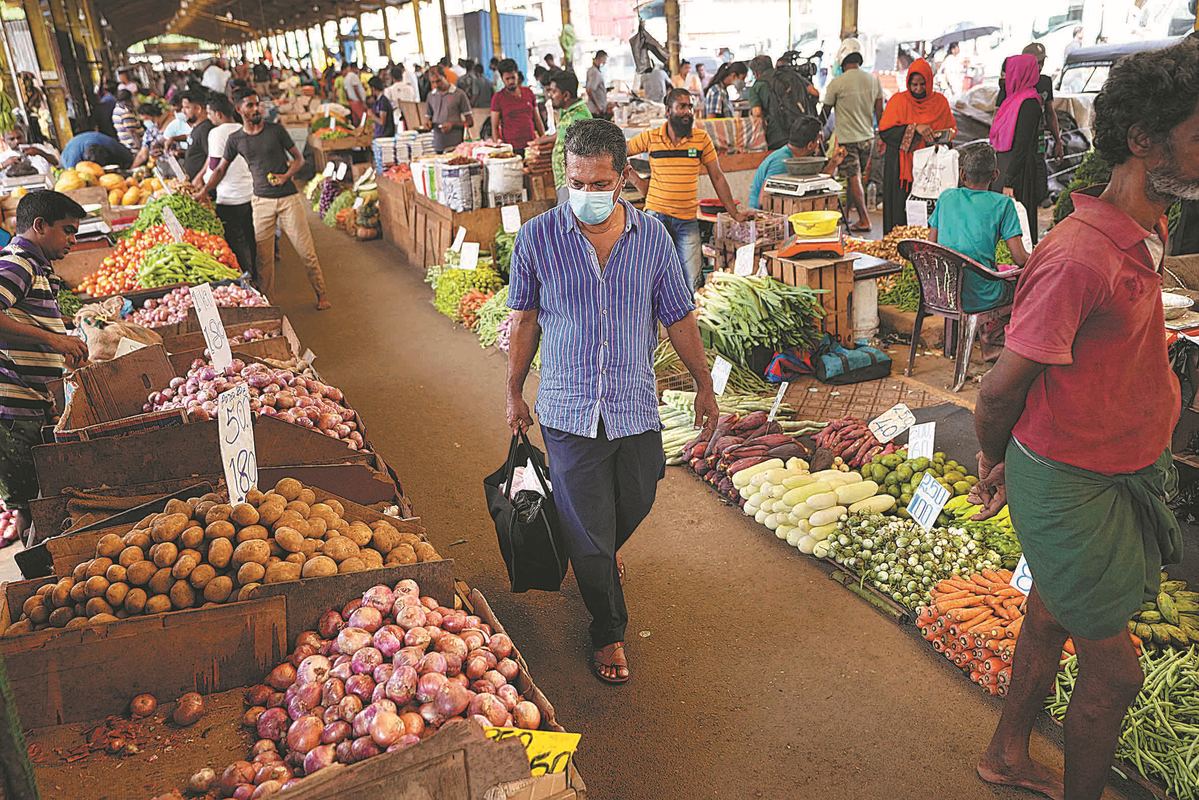 Rate rises expected
In the Philippines, the nation's central bank will raise interest rates by 25 basis points at a second straight meeting this month, according to a Reuters poll forecast.
Meanwhile, Indonesia's central bank is tipped to maintain its current rate of 3.5 percent, but more than one in four of the economists polled by Reuters expect the rate to be raised in the next quarter as the US Fed tightens sharply.
Loh said inflation levels in Asia have not been high compared with those in Europe or the US, "but of course it is something of a policy concern, as well as a concern for businesses".
He said two sets of cost factors are driving inflation. First, prices for many commodities, goods and materials have risen, especially after the onset of the Russia-Ukraine conflict. Second, wages in many economies have risen significantly because of the recovery from the pandemic in Asia.
"I think this is something quite ironic and surprising. Suddenly the demand for manpower has gone up in Asia, including Singapore, yet many people were not prepared for a quick recovery, and this has given rise to increased salaries," Loh said.
As many goods in Asia are imported from the US, he said this can be termed "import-related inflation". "For some time, prices have gone up quite a lot in the US and in Europe, so when we import things from those places, it will add to our pricing pressure," Loh added.
Robert Carnell, chief economist and head of research for Asia-Pacific at ING, said Asia is not homogenous-every country is unique-but on balance, the continent's inflation levels are lower than those in some other places, including the US and Europe. He said this is because Asia is relatively less affected by supply disruptions, including those for semiconductors, as well as disruptions in terms of shipping costs due to the pandemic.
"But one should not pretend there isn't an inflation problem. There is. It's just perhaps not as stark as elsewhere," Carnell said, adding that other factors related to the Russia-Ukraine conflict need to be taken into account.
He said one of those factors is that Asia as a whole is a relatively energy-dependent region.
"Most countries run a deficit in terms of energy, and of course energy prices have gone through the roof.…Russia is closing gas supplies to Europe, which puts pressure on the rest of the world. There's a lot of competition between Asia and Europe, especially for available sources of natural gas or crude oil," Carnell said.
He added that food shortages are also emerging as a result of the conflict in Ukraine, with a lack of wheat imports pushing up prices of substitutes, including jasmine rice from Thailand and basmati rice from India.
The relationship between fertilizers and yields could "potentially add further inflation into the pipeline, keeping prices elevated for longer", Carnell said, adding that as fertilizer prices rise, farmers use less of it, yields fall, and prices for agricultural produce rise.
In Australia, Li Wei, a lecturer at the University of Sydney Business School, said the Ukraine conflict has undoubtedly driven up commodity prices, especially for wheat and energy, as Russia is the world's largest exporter of gas and wheat, and Ukraine is the fifth-largest wheat exporter.
On June 8, a report by the UN said the world is facing a cost of living crisis unseen for at least a generation.
Li said, "Global inflation has been driven by quantitative easing policies (by governments such as that in the US) as well as rising commodity prices over the past few years due to global competition to invest in infrastructure, renewable energy, and defense."
She said the US rate rise will not entirely address the global inflation risk, which has to be managed extremely carefully to avoid a worldwide recession.