Inflation pressures weigh heavily on Asia
Share - WeChat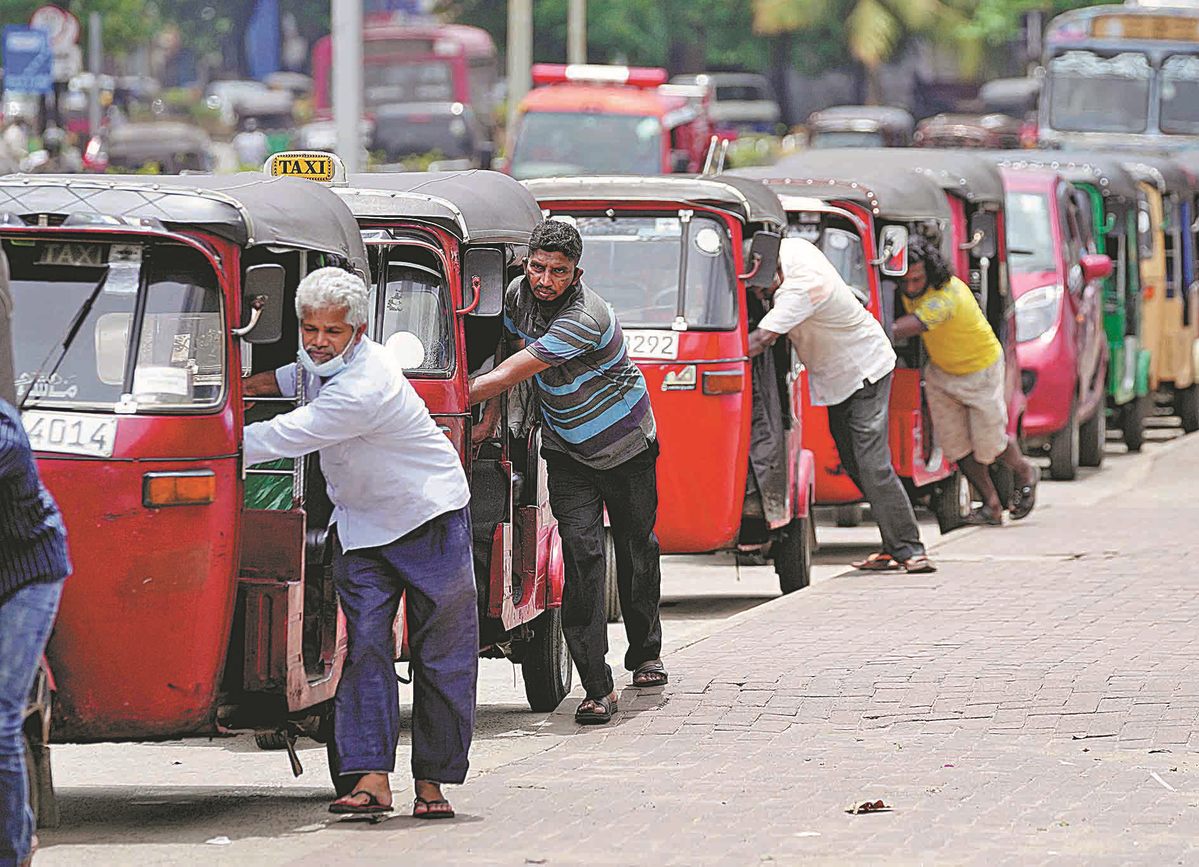 Reduced investment
In Indonesia, Ing said, "The rise in the Fed's interest rates will be followed by rate rises in major developed countries, who have the largest share of global investment.
"Increased interest rates will, of course, reduce investment worldwide, and this will put developing countries who expect more investment as a source of economic recovery in a less-advantageous situation."
Biswas, from S&P Global Market Intelligence, said rising US interest rates have hit world equity markets and currencies, as investors switch to US dollar fixed-income assets.
"Higher US interest rates for home loans, auto loans and consumer finance are also acting as a drag on the US' economic growth outlook, with the country's GDP growth forecast to moderate from 2.5 percent in 2022 to 1.8 percent in 2023," he said. "The expected slowdown in the US economy due to high inflation and rising interest rates will result in slower US demand for Asian exports in 2023."
Park Chong-hoon, head of Korea economic research at Standard Chartered Bank Korea, said the reasons for the rise in South Korea's Consumer Price Index are similar to those for such rises globally. "Rising inflation will particularly impact the low-income sector, in our view, as it will reduce real income. It will also burden the elderly," he said.
In Thailand, Pavida Pananond, professor of international business at Thammasat Business School at Thammasat University, said the nation is being dealt more blows with rising inflation, and it does not help that Thailand is "already among the slowest-growing economies in Southeast Asia".
"The high inflation rate will make life more difficult for the lower-income population, aggravating the pain from two years of pandemic-induced lost or reduced incomes and other economic constraints," she said.
As a country deeply integrated with the global economy, Thailand has no choice but to raise interest rates in tandem with the US and the rest of the world, Pavida said.
According to Pavida, the Fed's latest rate rise increased pressure on the Thai central bank, because a widening rate spread will pose the risk of more capital outflows from Thailand, resulting in further depreciation of the baht, the Thai currency.
The rise in the US dollar exchange rate is another factor pushing up inflation in Asia.
Sirimal Abeyratne, an economics professor at the University of Colombo in Sri Lanka, said there are three internal reasons for the island nation's surging inflation. These are: depreciation of the Sri Lankan rupee against international currencies; a shortage of basic necessities; and the significant increase in money supply in Sri Lanka in the past two years, including money-printing. "Of course, there is a global impact because prices are going up everywhere," he added.
Syed Shujaat Ahmed, an economist at the Sustainable Development Policy Institute, a think tank based in Islamabad, the Pakistani capital, told Xinhua News Agency that Pakistan imports far more than exports.
"The rising US dollar exchange rate means higher inflation, as many major necessities, ranging from essential foods to fuel, and even raw materials for exports, are imported. With a rising exchange rate, these prices in local markets will surge," he said.
Ahmed said purchasing power is already being weakened due to inflation caused by evolving regional situations, the pandemic, and other factors. Rising prices for basic commodities due to depreciation of the local currency will further aggravate the situation, he added.