Silence gives way to defiance after hate crime
Share - WeChat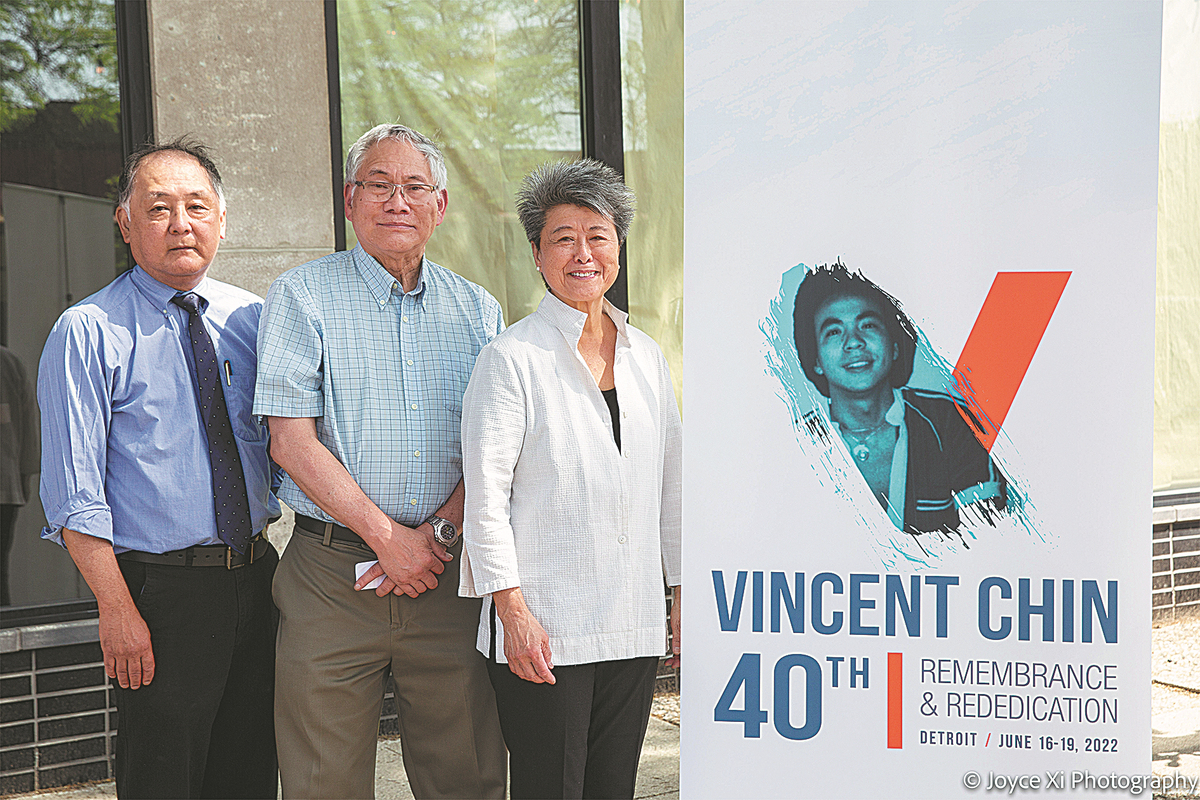 Public campaign
As Chan investigated, Zia and others at the ACJ were engaged in a full-scale public campaign that involved lots of mechanical work in that pre-internet, pre-Instagram age. For the first time in US history, an Asian American-initiated issue was considered significant national news. Rallies and protests erupted from New York to Los Angeles. The US Department of Justice received an unprecedented number of letters, telegrams and phone calls-more than 15,000 inquiries in total-demanding a federal prosecution.
As Chan wrote in her book, "a multitude of powerful political forces was harnessed and coalesced" to make Vincent Chin the first Asian-American victim in a civil rights trial.
Following a federal investigation and indictment by a grand jury, Ebens was found guilty of violating Chin's civil rights in June 1984 and sentenced to 25 years in prison by Judge Anna Diggs Taylor, one of the first African-American women to serve on the federal bench. Nitz was acquitted of all charges.
But if this had offered any comfort to Lily Chin, it didn't last. Ebens' lawyers appealed, citing an audiotape of Chan interviewing Chin's three friends who were with him that night. The lawyers argued that the prosecution had tampered with the witness testimony by getting them to "agree on what happened".
A retrial was ordered and the venue was changed from Detroit to Cincinnati, where an all-white jury found no racial motivation in the killing of Chin. Ebens was acquitted and was ordered to pay $1.5 million, an amount he has so far largely dodged stumping up.
"They (Chin and his friends) were looking for trouble and they got it," a victorious Ebens told The Detroit Free Press journalist Michael Moore, who later gained international renown as a director of documentary films including Bowling for Columbine and Fahrenheit 9/11.
In her autobiography, Chan, who was never called to testify on the tapes, explained her motive. "It was bad judgment on my part to hold a 'group' interview out of expediency and time constraints to gather relevant information as expeditiously as possible," she wrote. "If I had intended to 'coach the witness', why would I have openly tape-recorded the interview?
"Mrs Chin never blamed me. I silently asked for her forgiveness," wrote Chan, who developed lupus, an immune system disease, during the legal battle. She died in 2019, after putting up an equally courageous fight.