Silence gives way to defiance after hate crime
Share - WeChat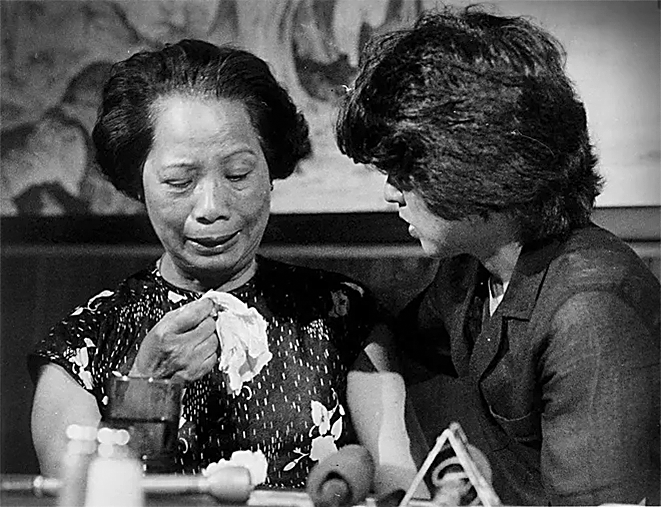 'A lone warrior'
Calling Chan "a lone warrior", Zia believes that the final outcome had much less to do with the taped interview than with the jury in Cincinnati, whose selection she had watched.
"They had 200 people they were screening to see how many of them could be impartial, whatever impartial means. And one of the questions they were asked was 'have you ever met anyone who was Asian or Oriental?'," recalled Zia. "If you had a friend or your child had a classmate who was Asian, they don't want you. So they actually picked a jury that was completely ignorant about Asian Americans and the auto industry in Detroit."
She added: "The first jury in Detroit said that it was the testimony from the dancer alone that made them find Ebens guilty. But the jury in Cincinnati couldn't see any racism in that 'Because of you mother******* we are out of job' or his "get the Chinese", neither of which contains a racial slur," she said.
In retrospect, Zia, considered today a key figure in the Asian-American rights movement, saw the outgoing, car-loving Chin as typical of her generation of Asian Americans: unlike his parents who had labored in Detroit's Chinese laundries and restaurants, he was loud and confident, had an education and a dream, before it was shattered.
As for Shimoura, he said: "My involvement in the Vincent Chin case has validated my core values and changed the arc of my career. Today, we see China-bashing and Asian-bashing as we did Japan-bashing in those days and it's now 10 times worse." He went on to serve as an adviser in the presidential transitional organization for Bill Clinton.
In the meantime, Asian Americans have grown from "an oddity to a significant minority", said Hwang, who currently teaches Asian Pacific American history at the University of Michigan.
Today, Hwang still treasures the sweater that Lily Chin knitted and gave him in 2001, upon her return to the US from China, where she had stayed since 1987 to get away from the tragic memories. When she died of cancer the following year, the old campaigners-Hwang, Shimoura, Zia and Chan-attended her funeral.
"She was funny, smart, loving and full of grit. She knew every decision we made and it was always up to her whether to appear in court, or be on television, or go around the country addressing crowds. She wanted to do all of those, although it meant for her to relive the pain over and over and over," said Zia, who was often seen by her side. "If she had not stood up, there would not have been a movement."
One detail Zia clearly remembers is how Lily Chin would always stop and watch whenever a baby crossed her way. "She was deprived of the grandchildren she had hoped for, and the son whose soul she knew would never be at peace," said Zia.
On that late evening of June 19, 1982, as Chin lay motionless on the ground, the crack of the bat on his skull echoed through the McDonald's parking lot. His last words were: "It's not fair."