NATO slammed over smearing in document
Share - WeChat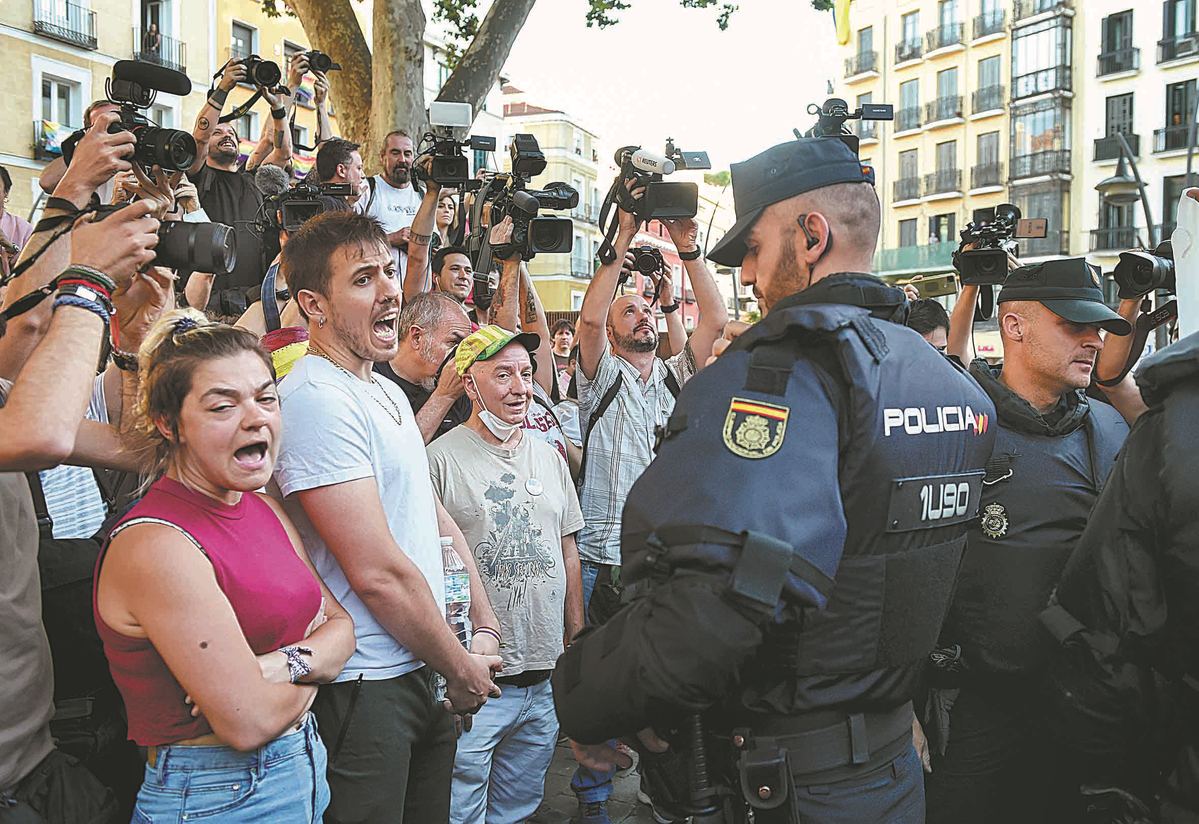 Alliance's new guideline focuses on Moscow, points fingers at Beijing
NATO faced rebuke from Moscow and Beijing on Thursday after it declared Russia a "direct threat "and said China posed "serious challenges" to global stability.
The Western military alliance was wrapping up a summit in Madrid, where they have approved the new guideline for the alliance for the next decade, focusing on Russia but also pointing fingers at China.
China accused the alliance of "maliciously attacking and smearing" the country. Its mission to the European Union said NATO "claims that other countries pose challenges, but it is NATO that is creating problems around the world".
"Since NATO positions China as a 'systemic challenge', we have to pay close attention and respond in a coordinated way. When it comes to acts that undermine China's interests, we will make firm and strong responses," its statement said.
NATO's so-called Strategic Concept accused China of striving "to subvert the rules-based international order", a claim that has been repeatedly denied by Beijing.
The document also said China poses challenges toward their security, interests and values.
"China is not our adversary. But we must be clear-eyed about the serious challenges it represents," NATO Secretary-General Jens Stoltenberg said on Wednesday.
He also blamed it for "substantially building up its military forces including nuclear weapons", "bullying its neighbors and threatening Taiwan" and "investing heavily in critical infrastructure, including in allied countries".
The alliance said, however, that it remained "open to constructive engagement" with Beijing.
Jeffrey Sachs, a Columbia University professor who has served as adviser to several United Nations secretaries-general, said he disagrees that China poses a challenge to the values, interests or security of NATO countries.
"China is nearly one-fifth of the world's population, a great civilization, and with cultural heritage and wisdom that contributes notably to all of humanity," he told China Daily on Thursday.
"The whole world should be emphasizing our shared global interests in sustainable development, common prosperity and the UN system, not alliance politics."
Sachs stressed that the world urgently needs to return to diplomacy through dialogue based on mutual respect and common humanity, rather than military alliances, threats and conflicts and arms races.
"I find the (NATO) statement sad," he said.