New Chinese rocket makes debut flight
Share - WeChat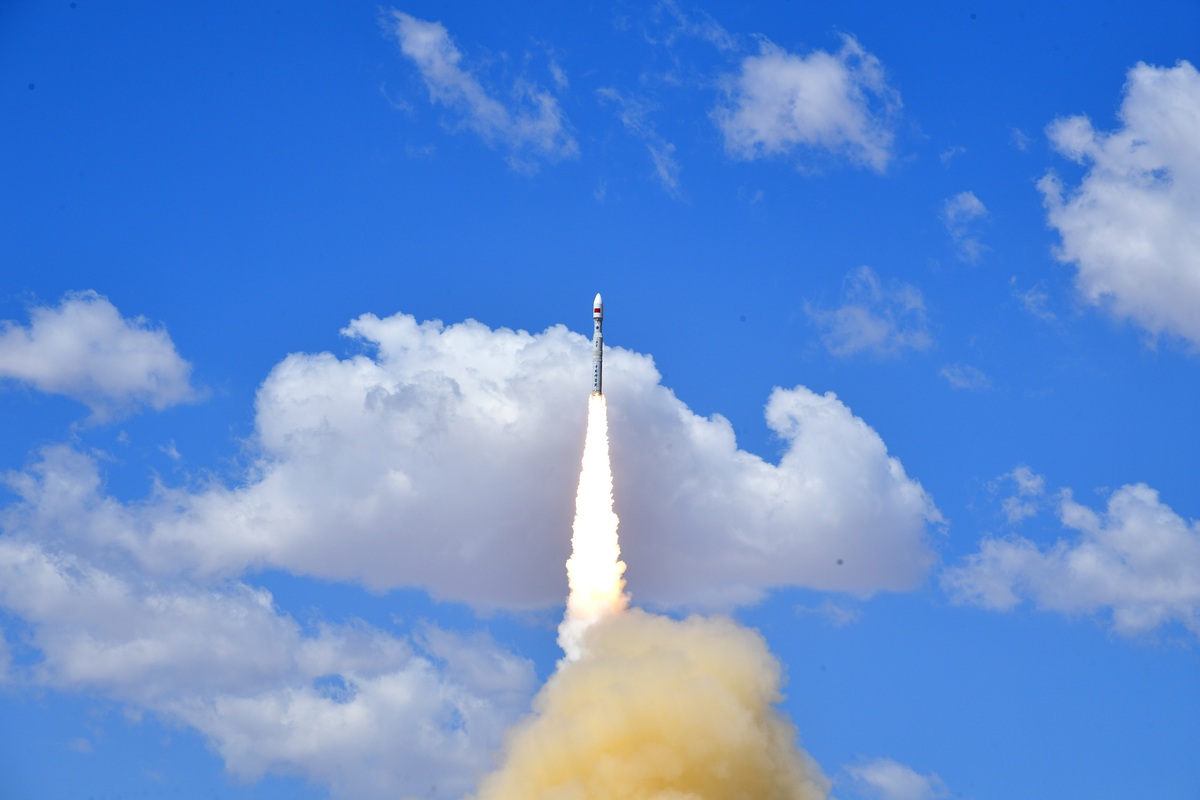 The ZK 1A, a new model of carrier rocket, conducted its debut flight at noon on Wednesday at the Jiuquan Satellite Launch Center in northwestern China, becoming the country's largest and most powerful solid-propellant rocket.
Designed and built by CAS Space, a Beijing-based rocket company owned by the Chinese Academy of Sciences, the 30-meter rocket blasted off at 12:12 pm and soon placed six satellites into a preset orbit, the company said in a news release.
All the satellites are tasked with carrying out technology demonstrations and scientific experiments, it added.
The ZK 1A has a length of 30 meters, a diameter of 2.65 meters and a liftoff weight of 135 metric tons.
It is capable of sending satellites with a combined weight of 1.5 tons to a typical sun-synchronous orbit about 500 kilometers above the Earth.
It features strong carrying capacity, high-orbital accuracy, a reliable design and high-cost efficiency, and it is one of the best solid-propellant carrier rockets in the world, the company said.
The successful launch made the ZK 1A China's biggest and mightiest solid-fuel rocket, replacing the Long March 11, a product of China Aerospace Science and Technology Corp.
The Long March 11 is 20.8 meters tall, with a diameter of 2 meters and a liftoff weight of 58 tons.
The launch mission also marked the ZK series' debut as a new rocket brand in China, following the Long March of China Aerospace Science and Technology Corp, the Kuaizhou of China Aerospace Science and Industry Corp, the SQX of the privately owned i-Space, and the CERES of Galactic Energy, another private rocket maker.
It also means that the Chinese Academy of Sciences now has its own carrier rocket for orbital launches. The academy has designed and made many satellites but previously relied on other branded rockets to deploy them.