China's top 10 ports in cargo handling capacity in H1
Share - WeChat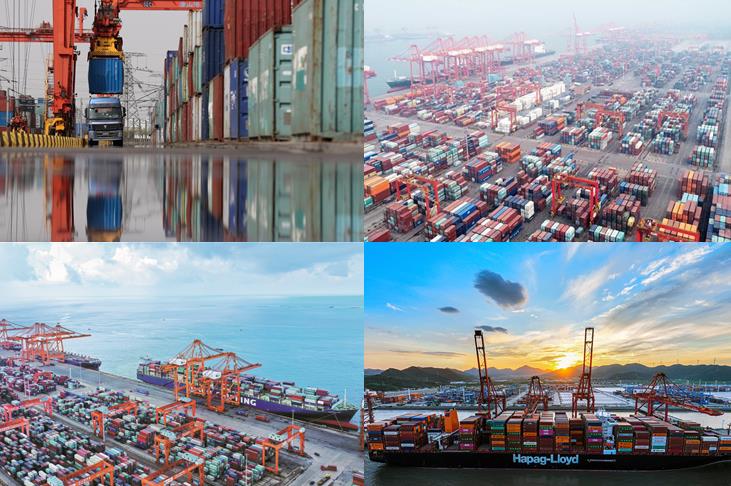 Ningbo-Zhoushan Port ranked first among China's top 10 ports in terms of cargo handling capacity, handling 640 million tons of cargo in the first half of the year according to the 21st Century Business Herald.
Eight out of China's top 10 ports witnessed positive growth in the first half of this year.
Affected by the global economic downturn and COVID-19 pandemic, many ports experienced a V-shaped recovery in cargo throughput in the first half of the year.
Many ports have opened new Regional Comprehensive Economic Partnership routes or relevant routes for RCEP countries, accelerated the construction of smart ports and improved their competitiveness.
Guangzhou Port added 11 net RCEP routes, and the Yantai, Tianjin and Beibu Gulf ports also added many RCEP routes in the first half of the year.
Beibu Gulf International Gateway Port currently has 101 berths of 10,000-ton class and above, with a comprehensive handling capacity of nearly 300 million tons according to data released at a news conference on building a high-level land-sea corridor in Guangxi on Aug 3.
In addition, the traditional dry bulk cargo terminal was upgraded to a smart green terminal at Qiangang Company, a unit of Qingdao Port Corporation.
Let's take a look at the top 10 ports in cargo handling capacity in the first half of the year.