Veteran male musicians return to stage on reality show Call Me By Fire
Share - WeChat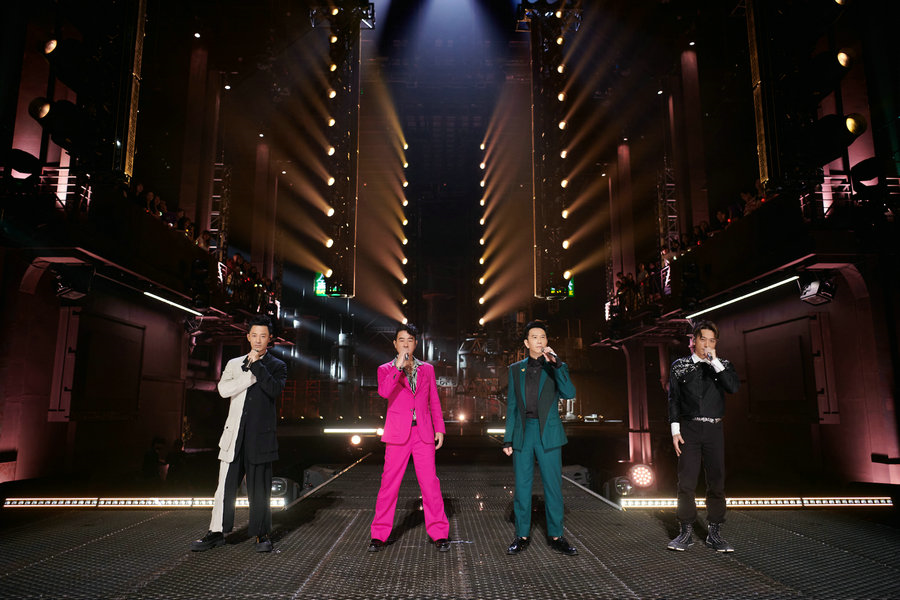 The second season of the reality show Call Me By Fire, which gathered 32 veteran male entertainers from diverse cultural backgrounds to perform on stage in groups or as individuals, premiered on the livestream platform Mango TV on Aug 19.
In the show's first episode, participants from Hong Kong, including Jordan Chan, Julian Cheung, Deric Wan and Lam Raymond, sang Canto-pop classics and catchy tunes of popular Hong Kong TV dramas from the 2000s. Taiwan A-lister Alec Su and singer-songwriter Richie Jen also performed their hit songs, enticing the audience to sing along with them.
Rock veteran Zheng Jun formed a band with singer-songwriter Hao Yun, folk singer Ma Di and Taiwan singer Shin to combine elements of rock and folk music. The band delivered an innovative rendition of Zheng's single Si Ben (elopement) on stage.