Decades-old ensemble sets their sights on excellence
Share - WeChat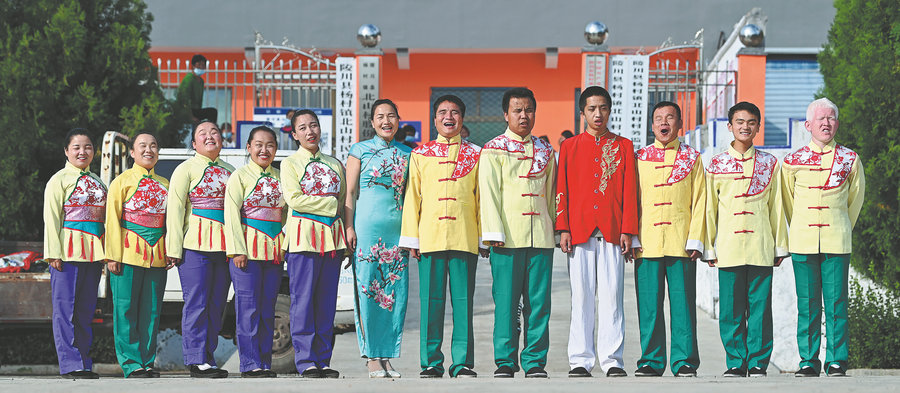 While being visually impaired poses many challenges for a musician, members of a quyi troupe in Lingchuan town, Shanxi province, have beaten the odds to become a household name there.
Quyi is a general term for traditional storytelling and ballad-singing, often performed by one person or several people and accompanied by a small musical ensemble.
Established in 1946, the Lingchuan troupe has been developed by six generations of folk artists, most of whom are, or were, visually impaired.
Over the past 76 years, this troupe has taken its performances from one village to another across the country. The musicians performed at the opening ceremony of the Paralympic Games in Beijing in 2008.
They livestreamed shows earlier during the ongoing COVID-19 pandemic.
Their main presentation style is gangbanshu — a traditional storytelling form in the Shanxi dialect that is performed to the rhythm of steel clappers. The art form emerged during the late Qing Dynasty (1644-1911), and was put on the national-level intangible cultural heritage list last year.
"To attract the younger generations and be innovative, we try to add modern techniques and context to our performances," says Jin Wenlian, 48, head of the troupe.