Suzhou Creek rides tourism wave
Share - WeChat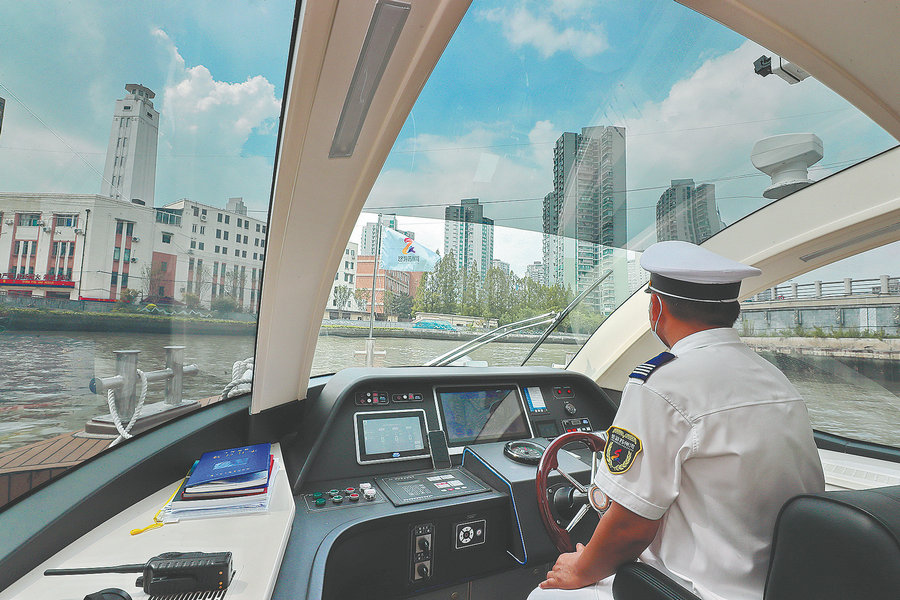 "The reason why we want to highlight Suzhou Creek is to let everyone share the construction achievements of the people's city. In addition, it also draws on the development experience of global cities. The diversified functions and excellent ecology for Suzhou Creek make it highly suitable for building a world-class waterfront tourist area," says Fang.
As the section of the Wusong River entering the urban area of Shanghai, the 53-km-long Suzhou Creek has witnessed the development of the city for more than 100 years and plays an important role in urban construction.
The water quality of Suzhou Creek — so named because people used to travel on it to reach nearby Suzhou, Jiangsu province — was clear until the 1920s before industrialization along the banks resulted in domestic sewage and industrial waste water being discharged into it.
By 1930, the creek was no longer suitable as a source for tap water. By 1970, pollution had tainted the entire river.
The urban reaches were black and smelly while aquatic life had disappeared.
The creek has taken on an entirely new look in recent years since the city government started a comprehensive cleanup project since the mid-1990s.
With the treatment of water as well as the upgrading of riverside construction, the waterfront areas are now a popular destination for various sports, camping and picnics.
"Citizens once described Suzhou Creek very vividly. In the 1950s, it was for 'washing rice and vegetables'. In the 1980s, it ran 'out of fish and shrimp'. Now, it is 'beloved by everyone'," says Fang.
"We have the responsibility to let citizens and tourists see the clean water and appreciate the green environment along the creek, and to better taste the city's history and art," Fang says.
Fang adds that the administration has organized professional teams to conduct a general survey of tourism resources along Suzhou Creek since last year.
"We found that about 70 percent of the 205 tourism resources are high-quality, such as Sihang Warehouse, Zhapu Road Bridge and popular shopping mall 1000 Trees, and more than 90 cultural venues and landscape buildings. Meanwhile, five districts along Suzhou Creek have their own characteristics," he says.