Suzhou Creek rides tourism wave
Share - WeChat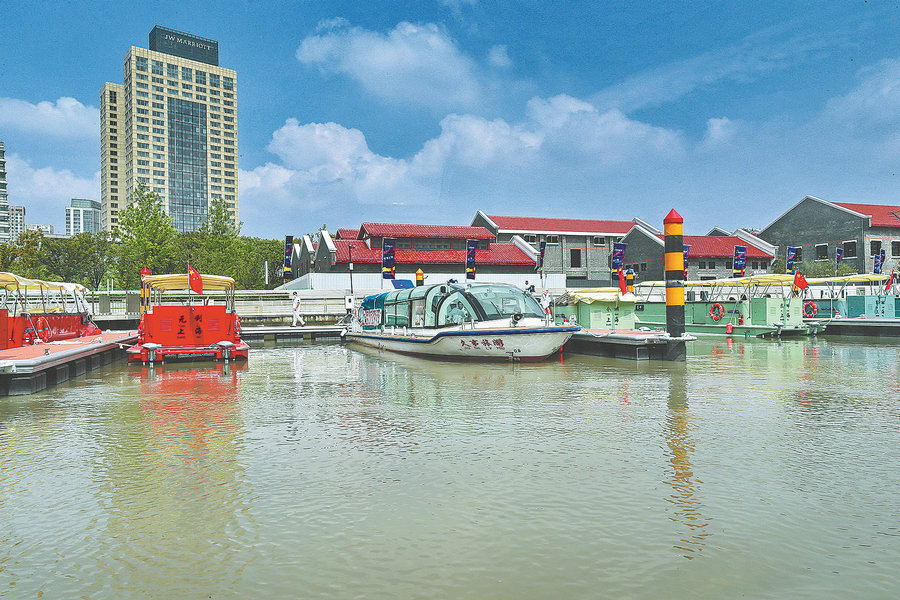 Based on the research, the administration conducted the Overall Plan for Tourism Development of Suzhou Creek in Shanghai (2022-25). This aims to build the creek into a global landmark of urban waterfront tourism by the end of 2025.
The plan also clarified cooperation with waterfront accommodation, catering, entertainment and the performing arts to create urban leisure products, such as parent-child leisure, night markets and city tours.
At present, the Suzhou Creek routes are in an initial phase and the administration will conduct more function and safety tests during the trial operation.
It will present the services to the public at a proper time after sufficient adjustment and refinement based on the outcome of the trial operation.
According to Fang, three different routes will be put into operation by the end of this year, including a one-hour route that starts from Changfeng Park pier to Changhua Road pier, a loop route that passes through the historical landmarks, and chartered vessels that allow customers to design their own routes.
"In the future, we will offer regular passenger and all-pass tickets, and offer chartered boats while discovering more route operations so that citizens and tourists can not only travel by water but also walk on the banks," Fang says.