Digging hard for clues to the past
Share - WeChat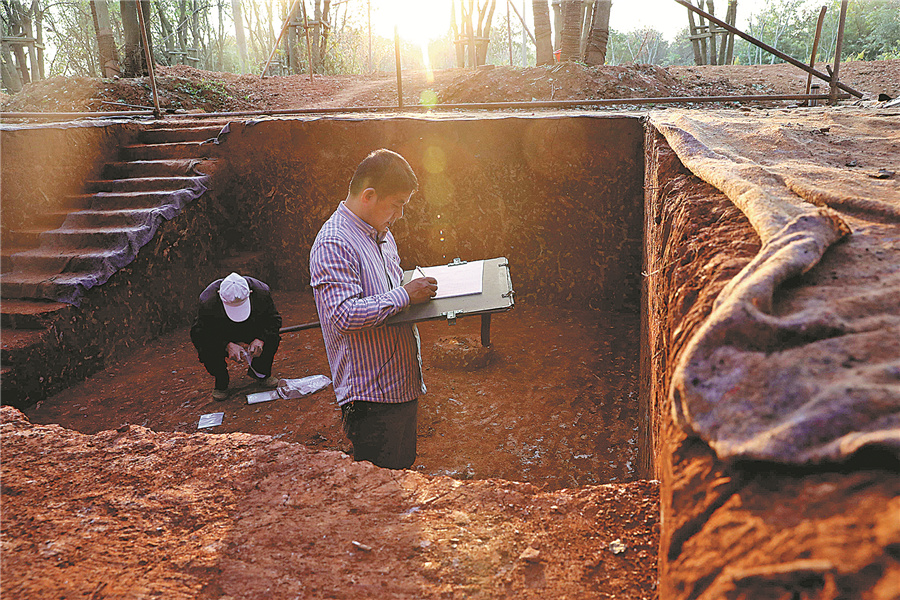 Over the past two decades, Mei Yalong has participated in excavations at many archaeological sites and fixed more than 5,000 broken artifacts. He is a field technician with the Changxing Taihu Museum in Huzhou, Zhejiang province.
Doing most of the hard work during digs and the extraction of relics, a field technician assists archaeologists in various activities to find and identify artifacts and historical remnants.
"Relics are priceless. They are the clues to unfolding the mysteries of the past, and our duty is to find and protect them, and be a guardian to Chinese cultural heritage," Mei, 50, says.
Receiving his senior high school diploma in the 1990s, Mei had not thought of archaeology as a career option.
In 2001, he was coincidentally hired by the Tianjin Museum as a helper for its archaeology team. Although without much idea about archaeology back then, he was attracted to excavation, a hard process but rewarding.