Jiangsu boasts tea culture
Share - WeChat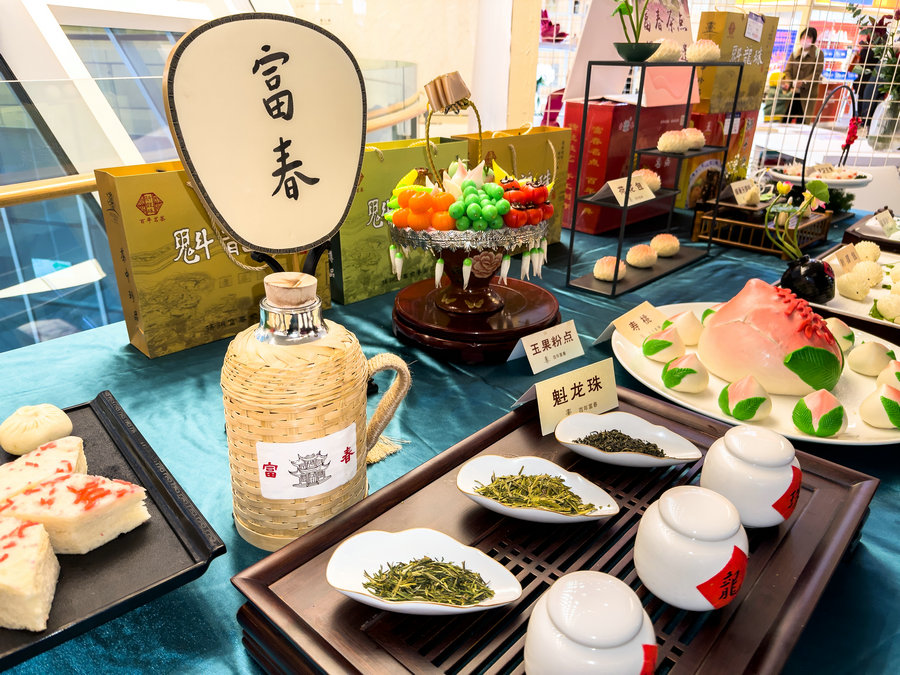 East China's Jiangsu province is a land of abundance. It is home to several UNESCO world heritages sites, including the Classical Gardens of Suzhou, the Ming Xiaoling Mausoleum in Nanjing and part of the Grand Canal.
As the traditional tea processing techniques and their associated social practices in China were added to UNESCO's Representative List of the Intangible Cultural Heritage of Humanity, tea culture in Jiangsu province attracts attention again.
Fuchun pastry
Fuchun teahouse lies in an alley in Yangzhou of Jiangsu province. Although it is not located in the very heart of the city, its reputation wins many costumers coming in batches.
Established in 1885, Fuchun teahouse was a flower shop and became a place for people to drink tea then. It started to offer varieties of delicate pastries until the owner introduced them, which not only perfectly matched the traditional Chinese tea, but also represented a kind of artistry from the kitchen. Fuchun pastry craft was listed in the national intangible cultural heritage in 2008.