'Ladder teenagers' see development of hometown in South China
Share - WeChat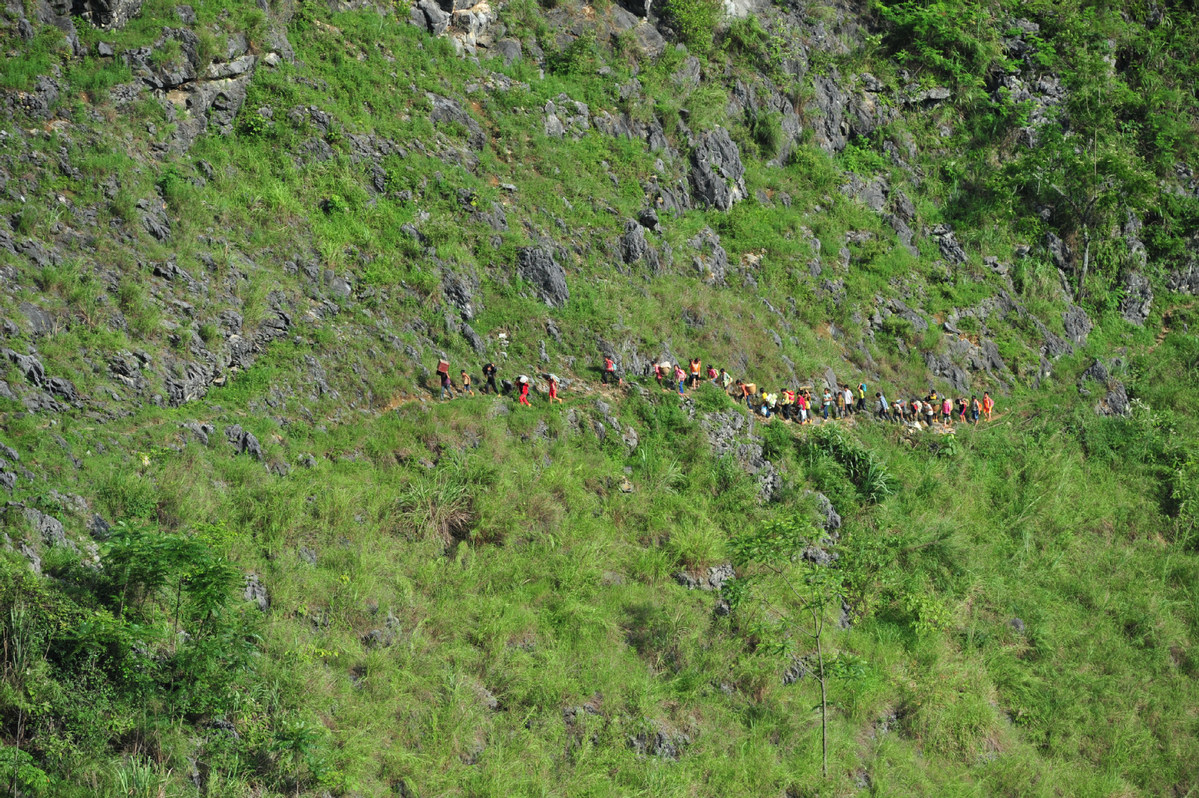 Meng Xuanren and his younger brother Meng Xuantai were nicknamed "ladder teenagers" because they had to climb mountains and hanging ladders to get to school as children.
They've all grown up and achieved their goals now. Meng Xuanren, 22, is a sophomore at the Liaoning Provincial College of Communications, and Xuantai, 19, works at an auto repair factory in south China's Guangdong Province after graduating from a vocational school.
The brothers returned to Nongding Village in Bansheng Town for a family reunion during the Spring Festival. They have seen the transformation of transportation infrastructure, school facilities, and village housing in their hometown over the last decade.